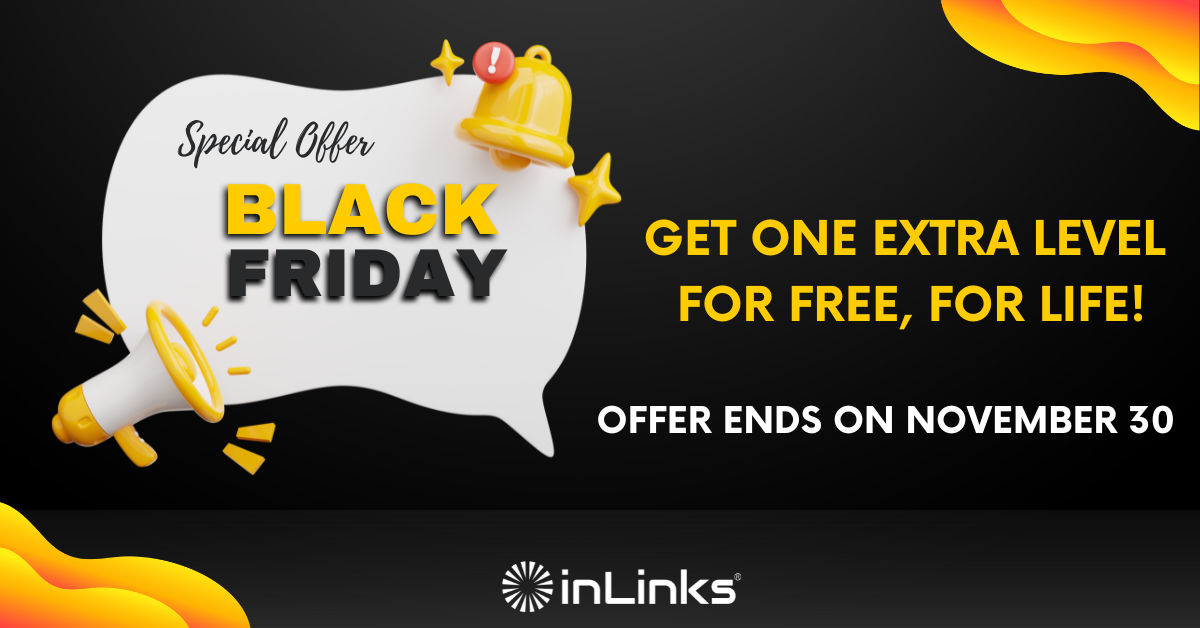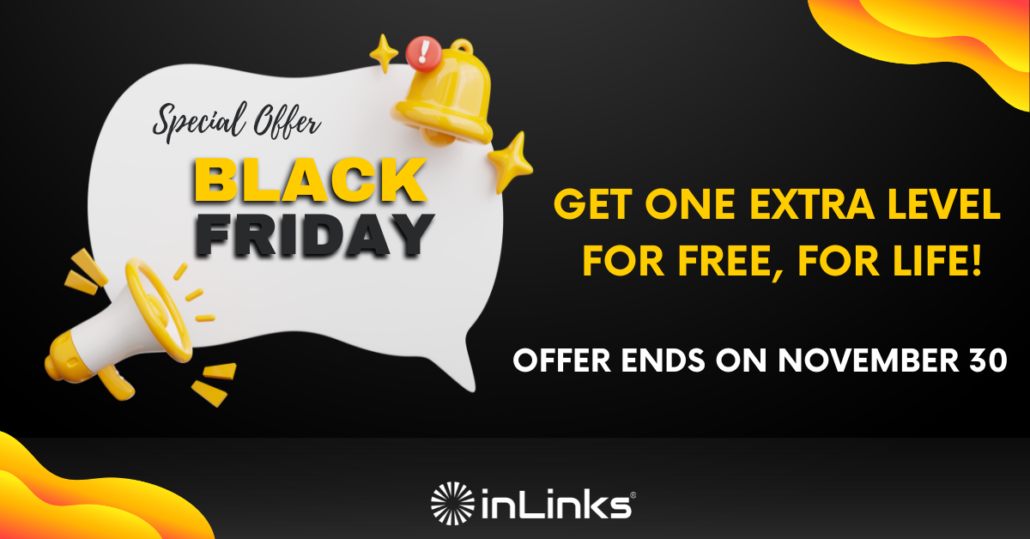 InLinks BLACK FRIDAY DEAL
Buy / Upgrade to any level and
get an extra level FREE FOR LIFE!
EXISTING USERS: Upgrade your account by clicking 'UPGRADE' on your Dashboard


For a very limited time, we will give you an extra level FOR FREE
if you subscribe to a paid account or upgrade an existing account.
So, if you subscribe to level 1, we will promote you to level 2.
If you are already on level 1 and upgrade to level 2,
we will give you a level 3 subscription (and so on).
Why More Levels Are Better?
An extra level will let you add over 100 more pages into your account
AND give you enough monthly credits to optimize up to 20 more pages every month.
This is your only chance to get a free upgrade, so act fast!
More credits mean more internal links, more schema markups, more keyword data budget!


Rules
This offer is limited to one free level per account during this promotion,
but if you have a promotion from an earlier year, you may still use this promotion in this year.
If you cancel or downgrade in the future, you will also lose the free level