The InLinks Workflow and USP
What makes a strong Digital Marketing Platform?
A strong Digital Marketing Platform is is about momentum over measurement. The InLinks workflow discovers the best topic for you to work on next to catch the zeitgeist in your market sector. Then it helps you create content that appeals to humans and machines alike. It creates a scalable workflow and finally optimizes the content on your website by automating schema injection and internal links.
We work with SEO specialists and Content Writers who have to write articles that earn many visitors from search engines. We can discover topics that are trending in your market and we can help you create compelling content based on tightly themed topics. We also automate, schema and internal links, which means that sites like Google better understand the content and send more visitors who are more likely to engage.

Inlinks' Elavator Pitch
What does a Coherent Content Strategy need?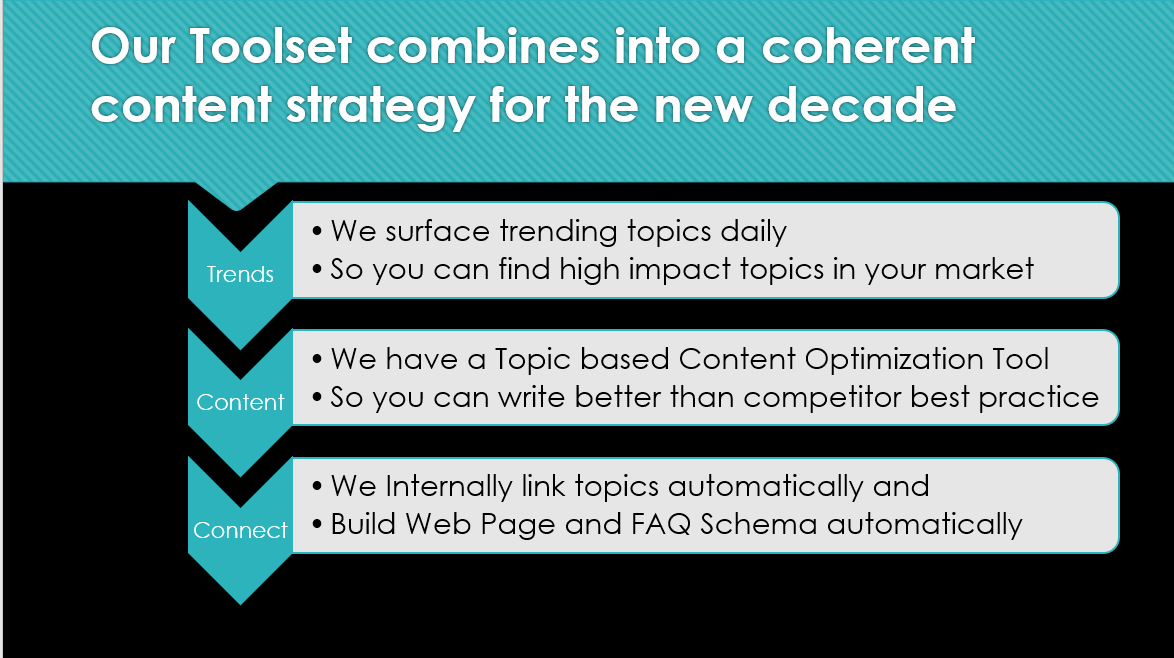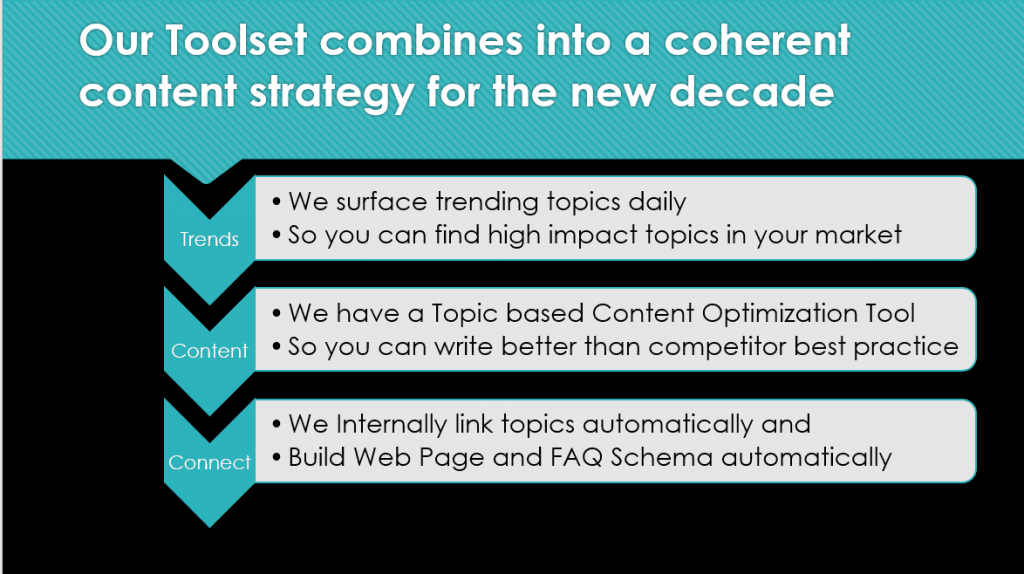 The Inlinks workflow combines a market trend discovery tool, powerful Content Optimization tools and site optimization through the automation of Schema and Internal links creation. Combined, the toolset becomes a coherent content strategy for the next decade.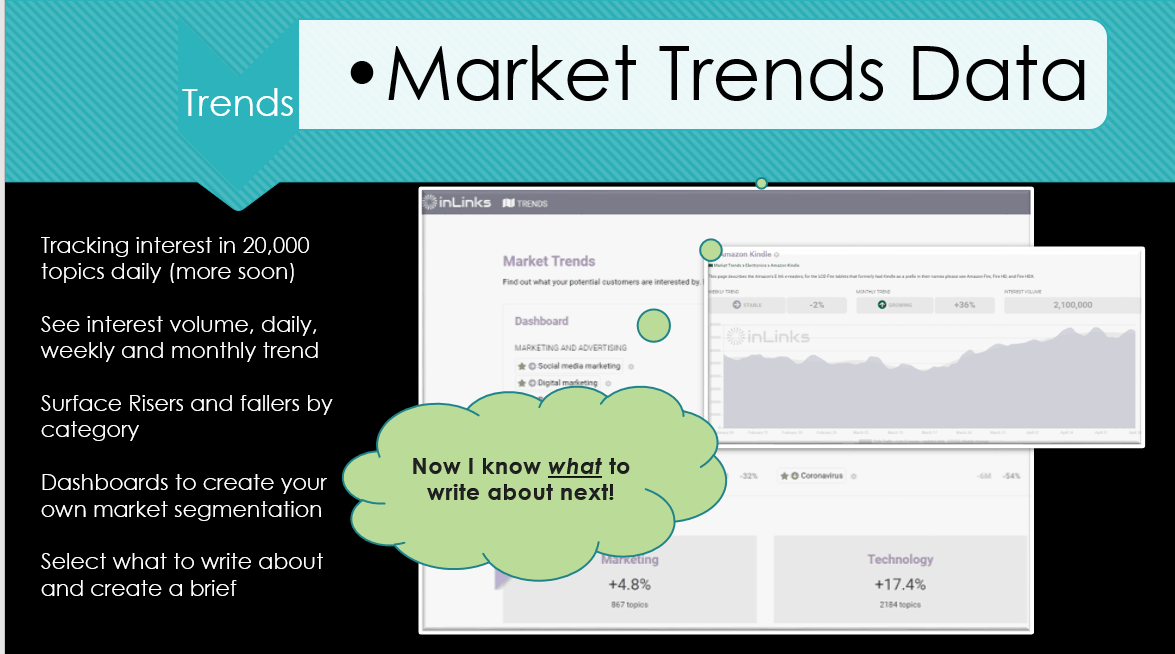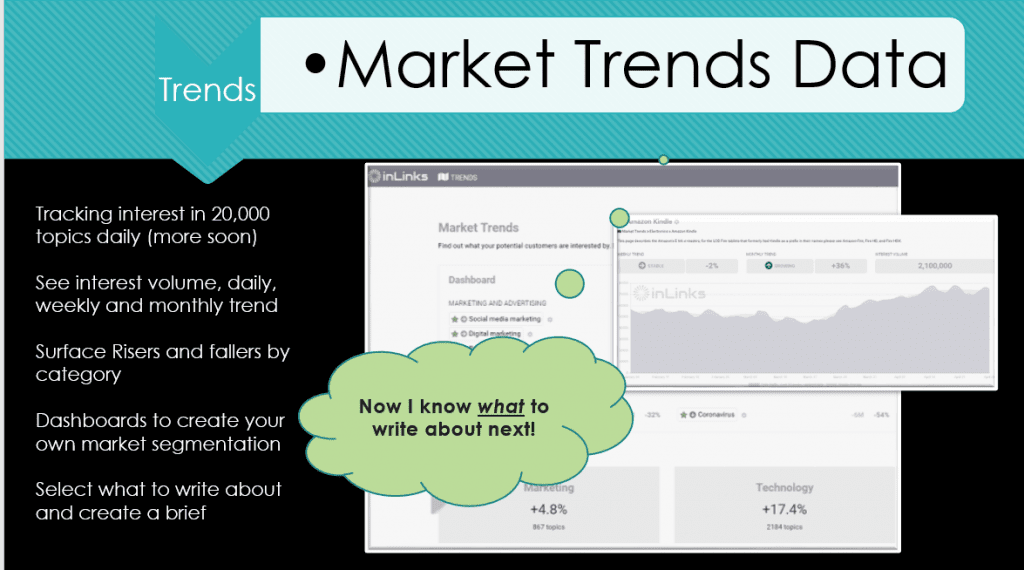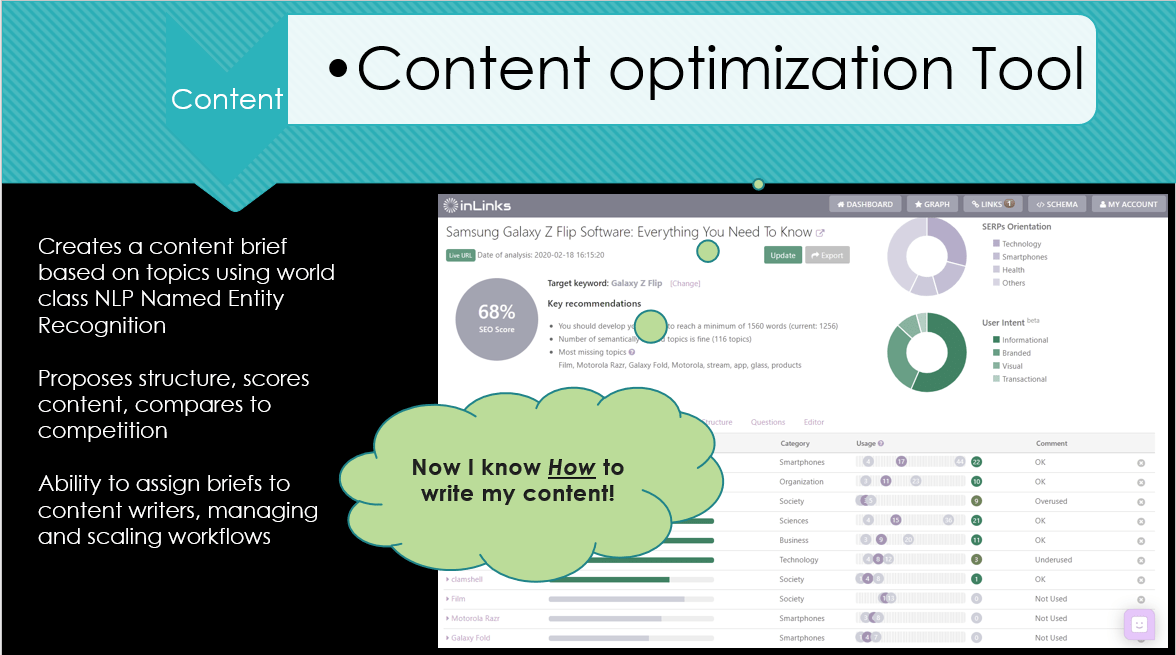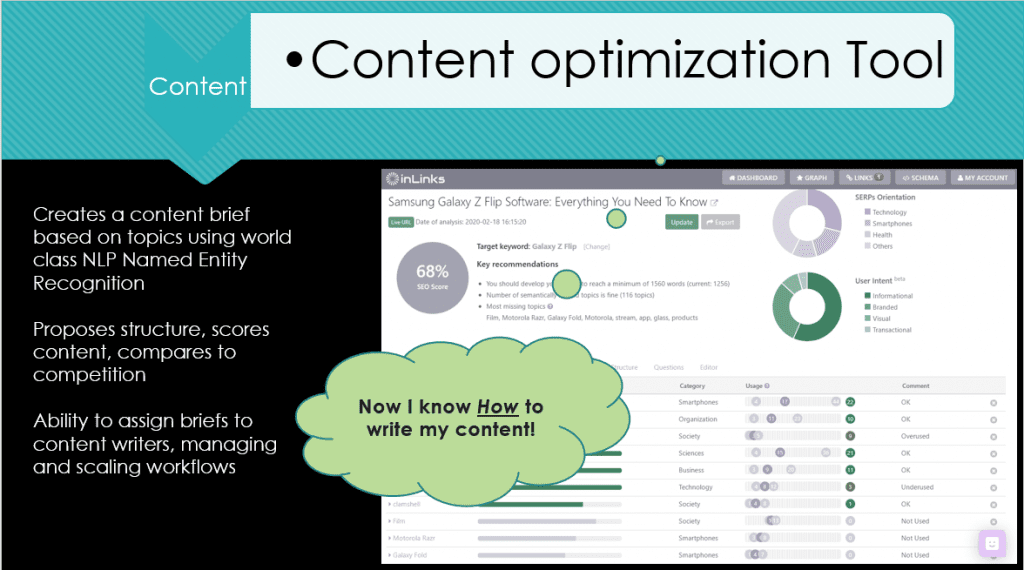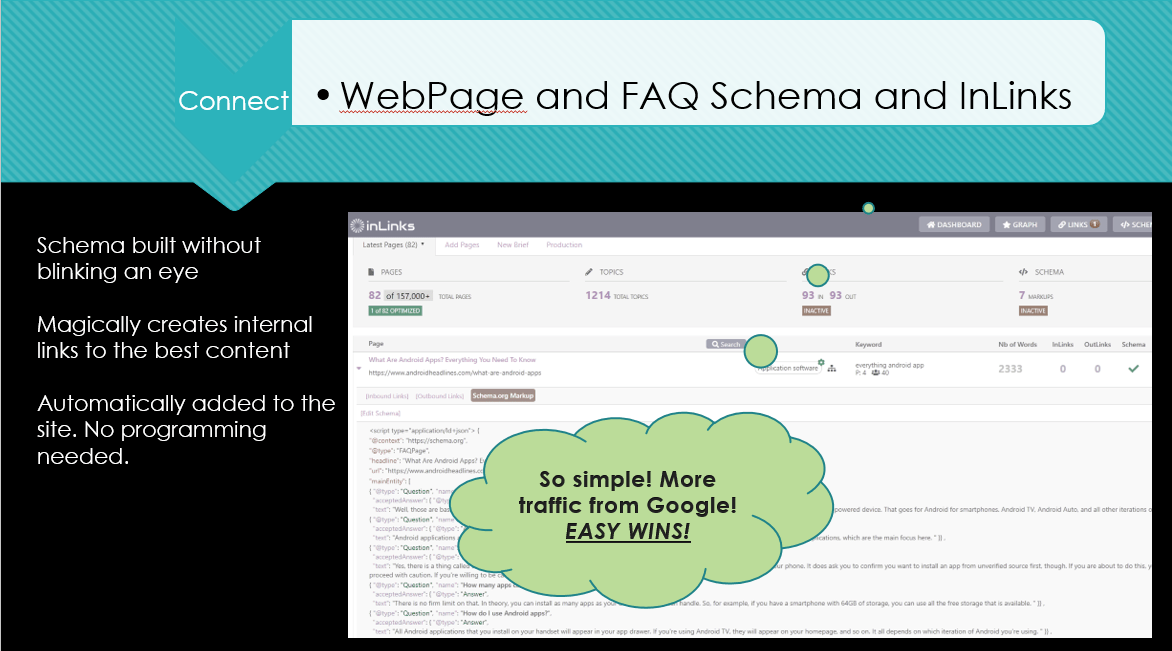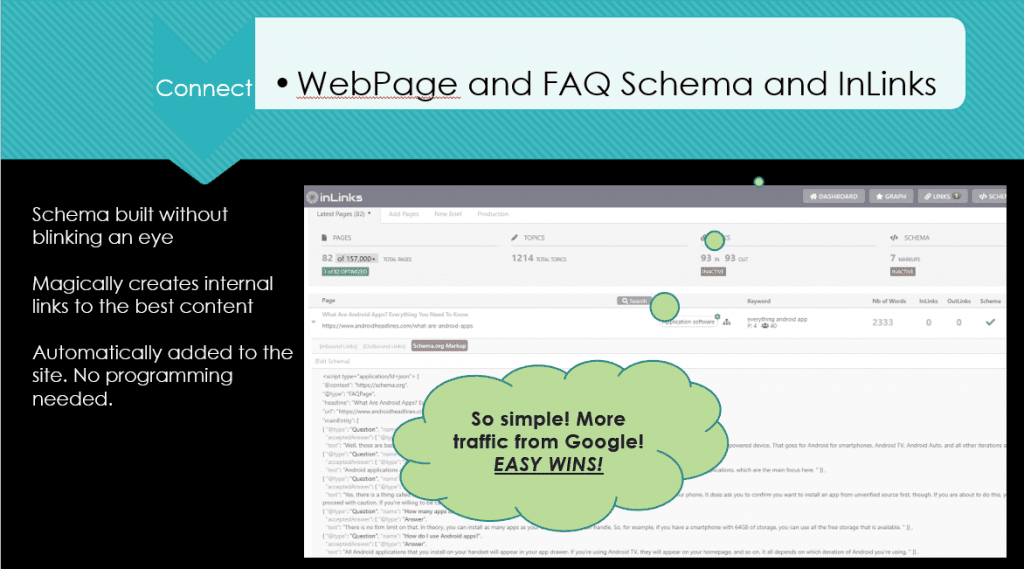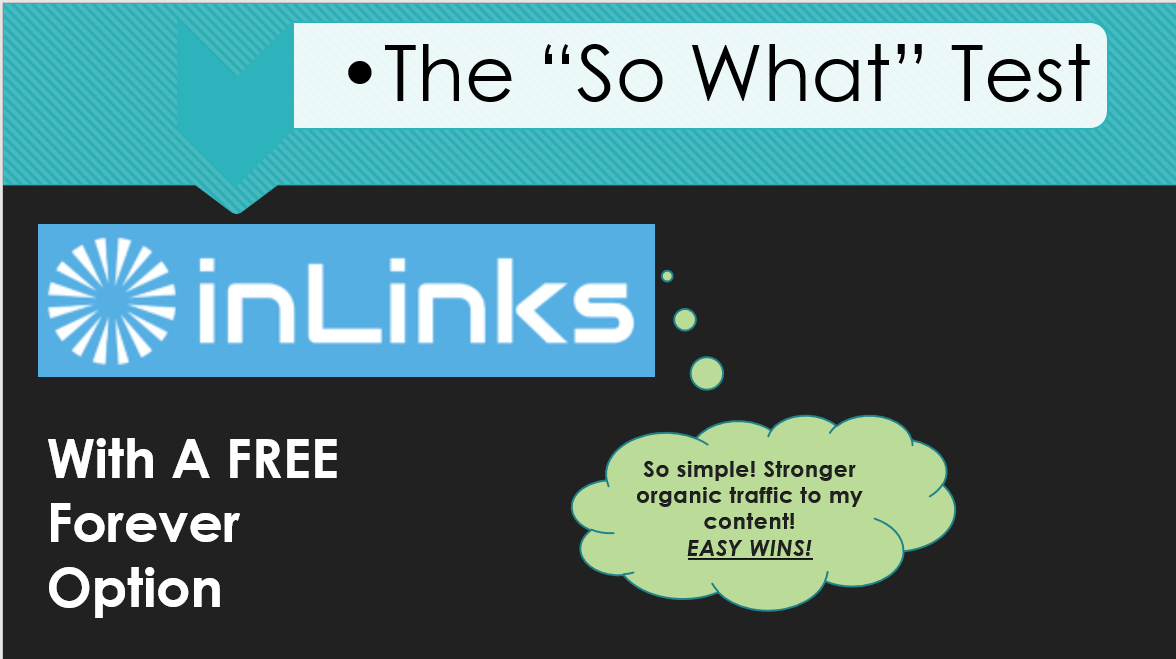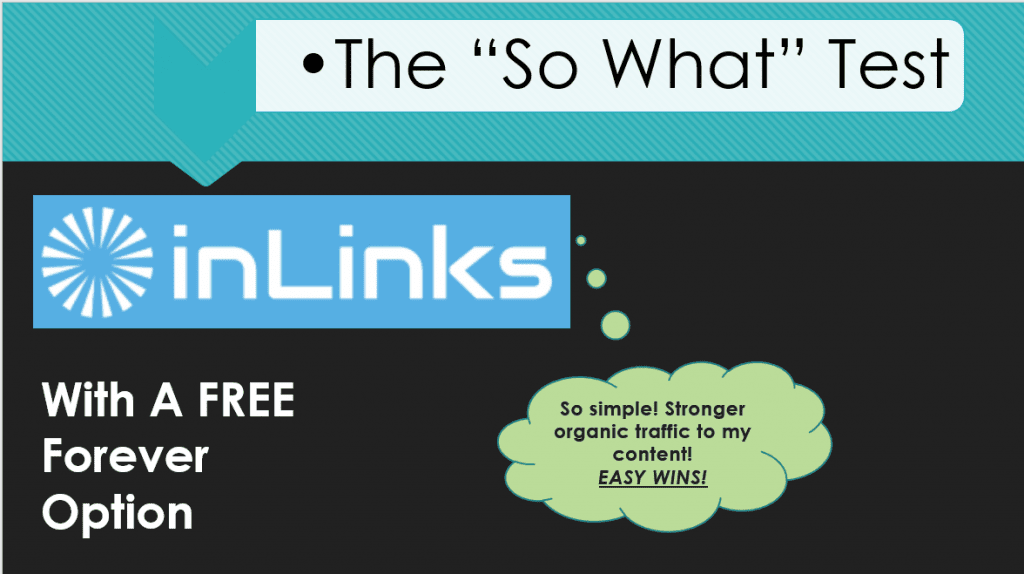 What is the Inlinks' USP?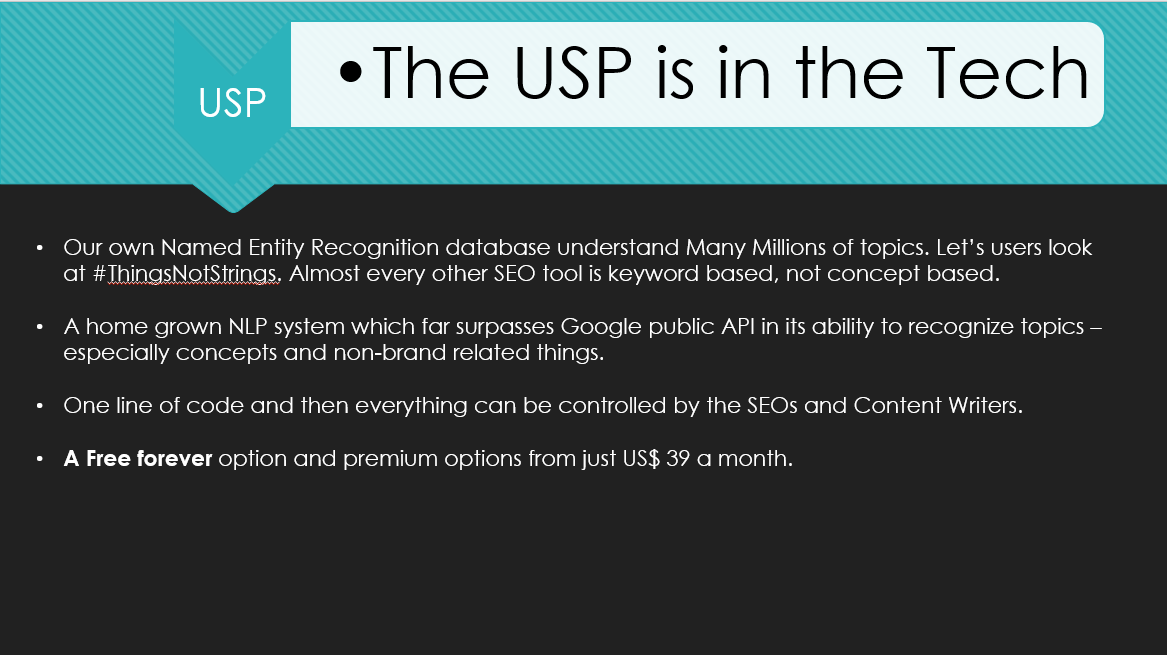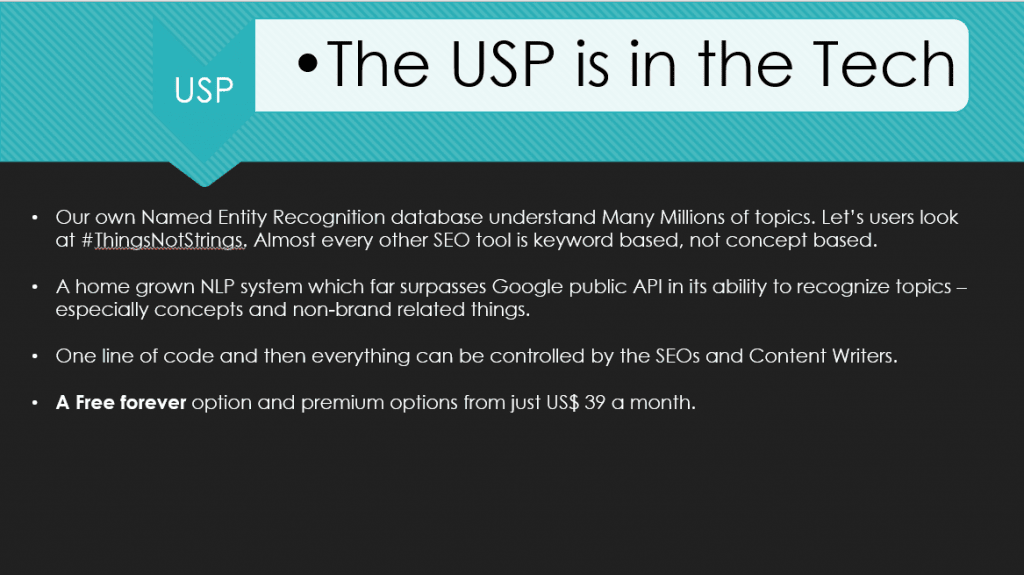 The Inlinks USP is in the underlying technology and approach.
Our own Named Entity Recognition database understands Many Millions of topics. Let's users look at #ThingsNotStrings. Almost every other SEO tool is keyword-based, not concept based.
A homegrown NLP system which far surpasses Google public API in its ability to recognize topics – especially concepts and non-brand related things.
One line of code and then everything can be controlled by the SEOs and Content Writers.
A Free forever option and premium options from just US$ 39 a month.
Sign up for a free account to get started
Or just play with the Market Trends Data.
https://inlinks.com/wp-content/uploads/2022/10/White-png-300x60-1.png
0
0
Dixon
https://inlinks.com/wp-content/uploads/2022/10/White-png-300x60-1.png
Dixon
2020-04-30 15:14:26
2022-09-19 21:11:43
The InLinks Workflow and USP