AI writing Assistant
Create content at scale without sacrificing quality
Generate a comprehensive content outline in minutes
Use our OpenAI integration to write ready-to-rank content in one click
Refine outputs, optimize for entities, and hit publish with confidence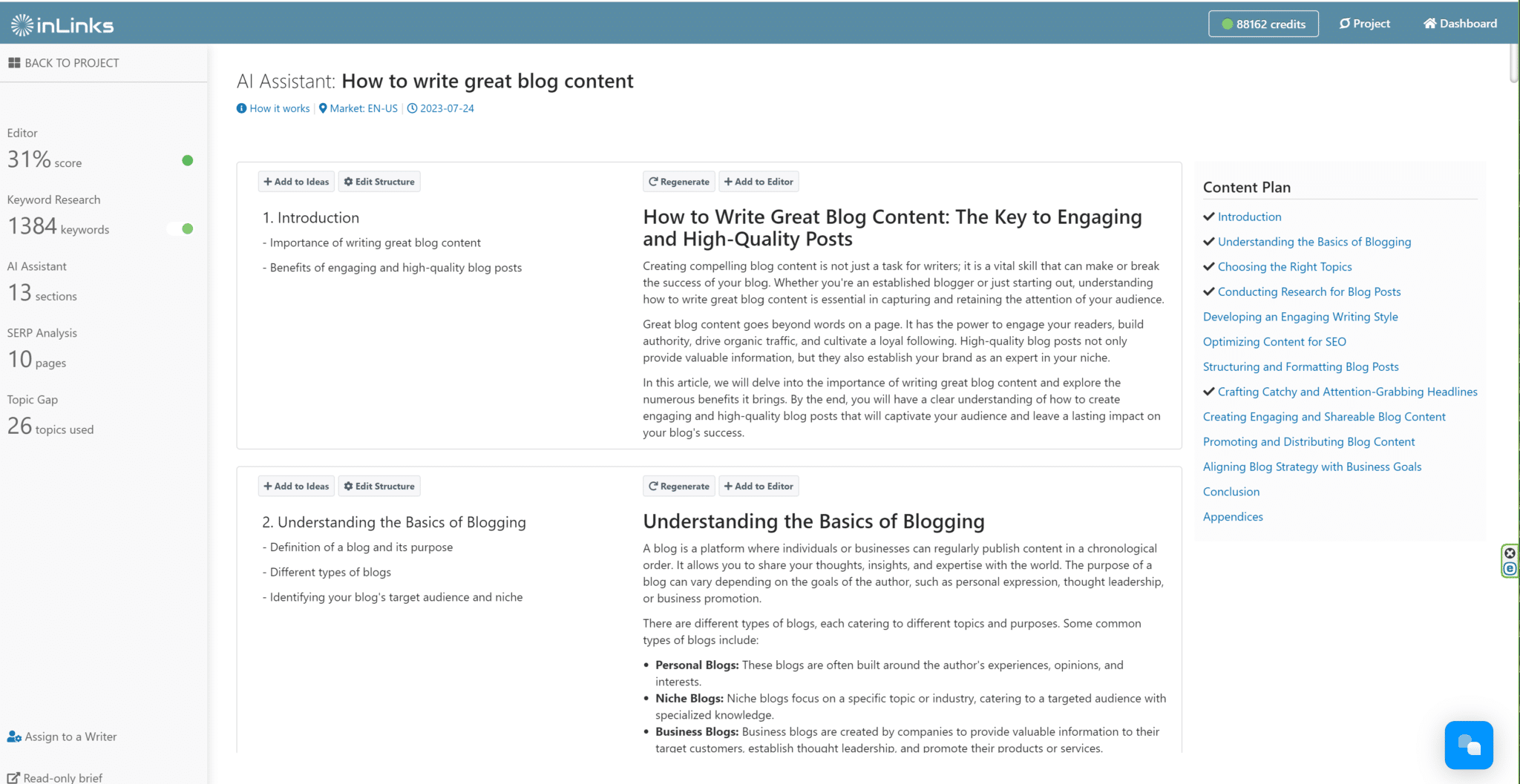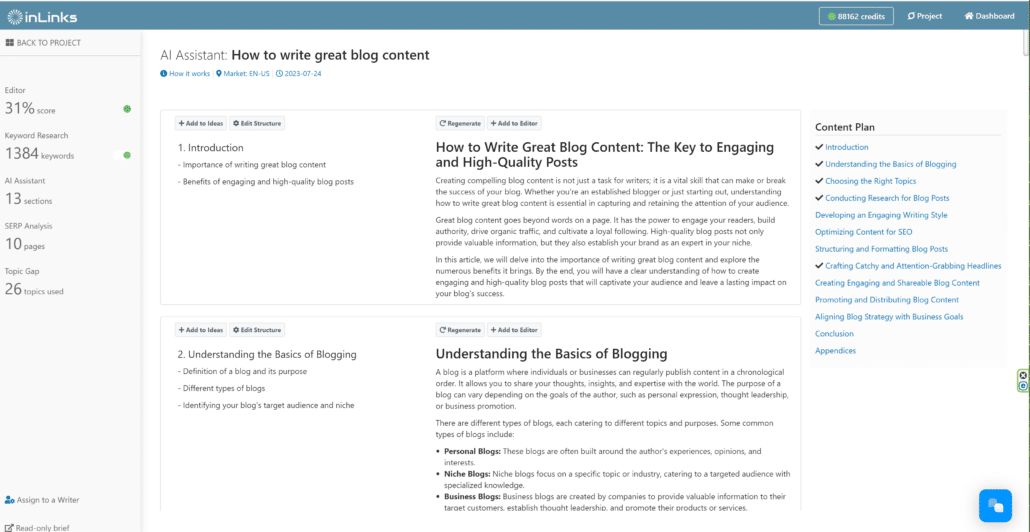 Join 1000s of SEO professionals and agencies using inLinks to improve their business




Topic > Research > Outline in minutes
InLinks AI writing assistant handles all the groundwork involved in creating an optimized article. Just create a brief for your topic. Our natural language processing algorithm will analyze the SERPs and develop a full content plan with sections, relevant headings, and main talking points to cover. Don't waste time crafting ChatGPT prompts. The content outline serves as detailed inputs/prompts for generating content. But you're always in control. So, hit "Edit Structure" to tweak the headings and talking points before writing with AI.
"Inlinks provides better value and more actionable insights on content development"

Sean A.C.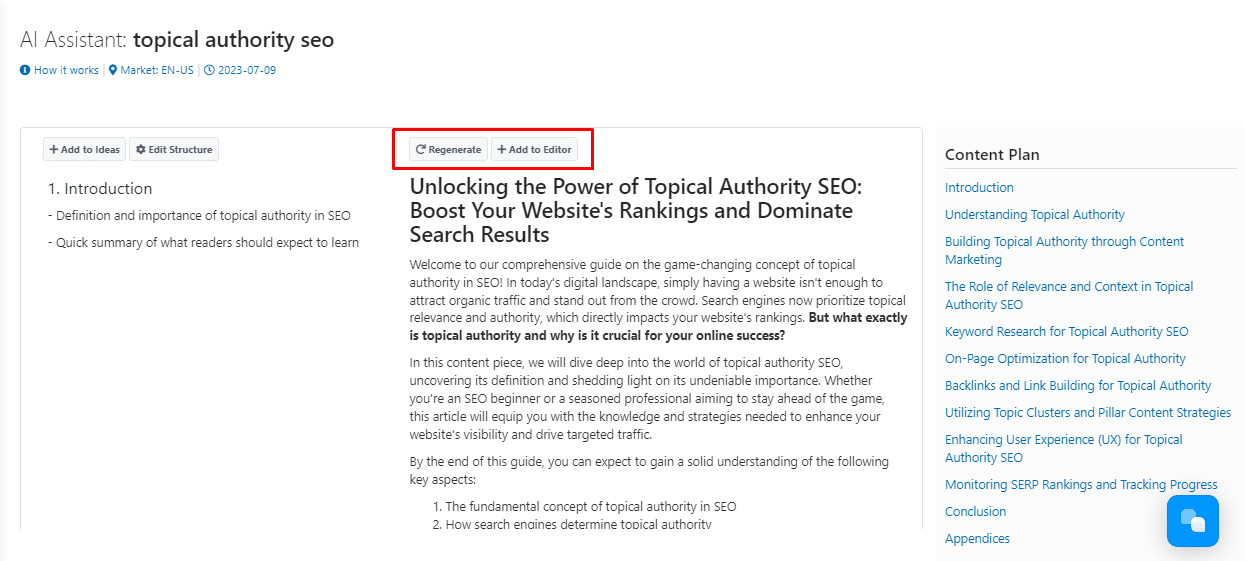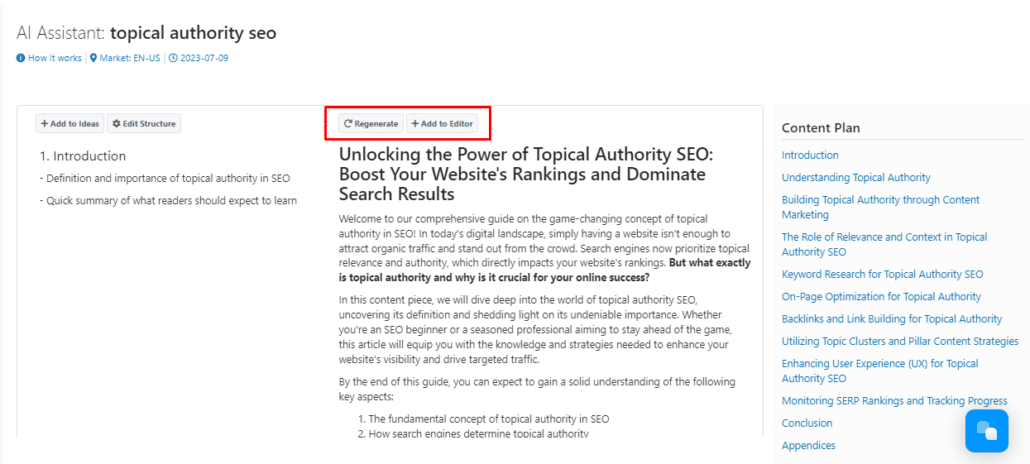 Generate ready-to-rank content in one click
No more AI articles that miss the mark. InLinks writing assistant primes you to generate relevant content for every section independently. With our detailed outline as your input, OpenAI will return meaningful and optimized outputs, covering important entities to help your content stand up against the competition. After generating content, click "Add to Editor" to bring your article into the WYSIWYG editor.
Refine. Optimize. Publish.
As you add content to the editor, you'll see your SEO content score change to reflect how tightly put your article is. Look through the knowledge graph to confirm that your AI-generated content contains enough important entities. Then, edit it to add your creative flair and personal touch. The editor is built like the classic Google Docs. So, you have all the tools to prepare your content for publishing.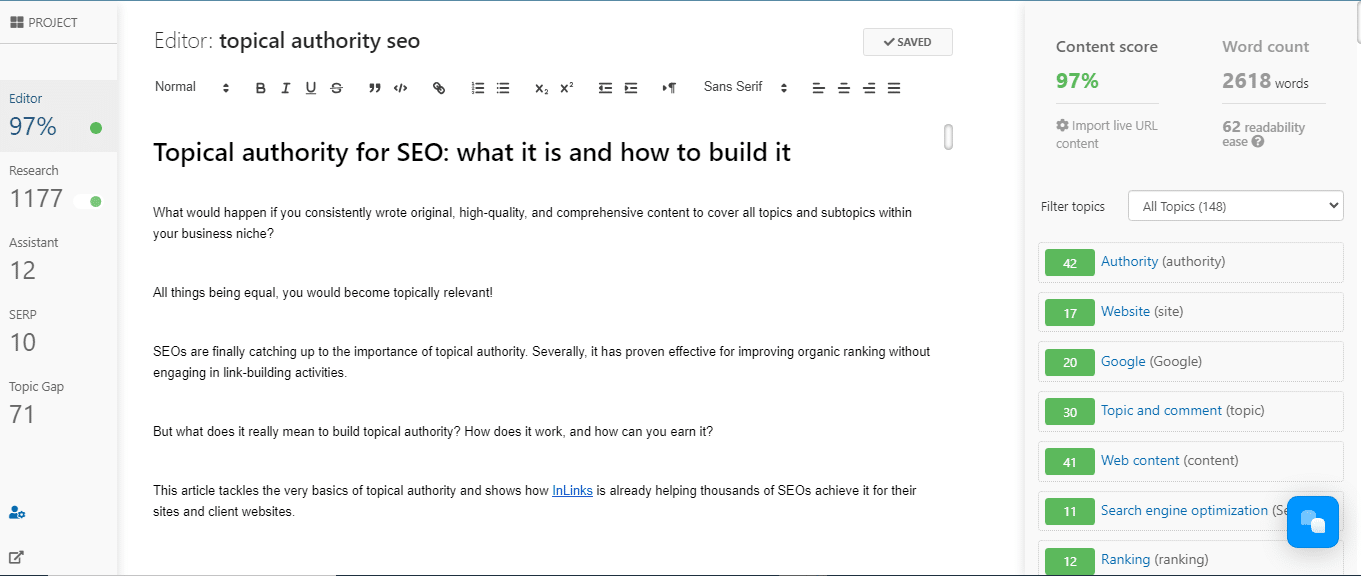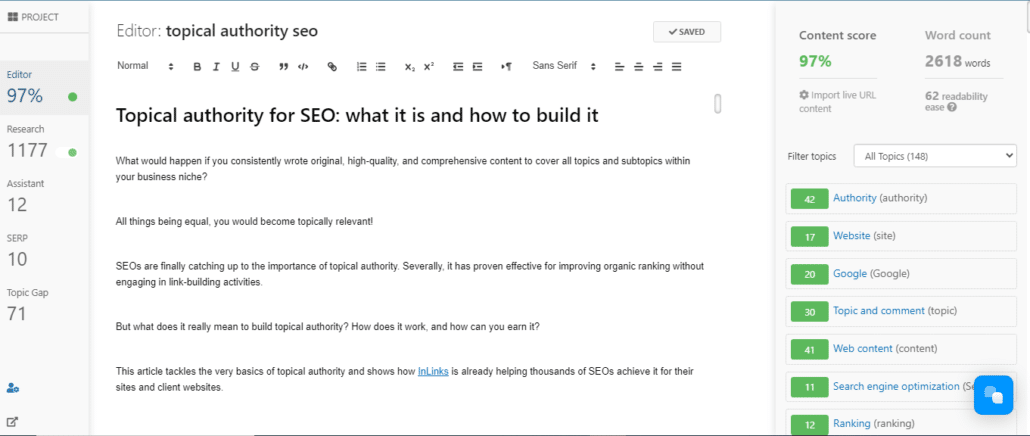 "It's amazing how much better, structured, coherent, and valuable your content becomes with InLinks… I'm not plagiarizing, I'm not cheating, and my content is so coherent, interesting, and overall so much better."

Marco, R.

Stop generating AI content that lacks depth
On their own, AI writing tools do not understand context. So, they're incapable of producing well-thought-out and structured long-form articles. But the InLinks writing assistant solves this problem for content writers and marketers.
By first creating a comprehensive content plan, our writing assistant guides the AI to produce usable content that is on-topic, free from AI hallucinations, and optimized for ranking.
With InLinks, you will
Spend less time learning to write prompts
Match content velocity with quality
Hit publish faster and with confidence
Rank faster and grow your traffic.
"InLinks allows me to easily understand how our content fits within the Google ecosystem and to see what and where we need to make improvements. It helps us find the topics we need to better our writing objectives."

Micheal Bonfils
See our AI writing assistant in action
Start generating optimized content at scale with artificial intelligence. Watch our video to see how easy it is.
Frequently Asked Questions
Here are some of our commonly asked questions
Are the AI writing assistant and content optimization tools different?
Not so much. The AI writing assistant and content optimization tools live inside the content brief. So, to use either of them, you have to first create a brief. The entire content module works together to help you create better, optimized content.

Is the AI writing assistant included in the free plan?
Yes, it is. You can create a brief, and Inlinks will give you a comprehensive content plan. However, you'll need to upgrade to a paid plan to generate the content with AI. The price starts at $39 per month.

Does it support other languages?
No, for now. The AI assistant is currently available for only English projects.