Content Optimization Software
Grow your organic reach by optimizing for entities
Find the topics you need to cover to outperform your competitors in the SERPs
Create and optimise content that google ranks and your customers understand
Position your content to be seen by the right customers, irresepective of the keywords they search with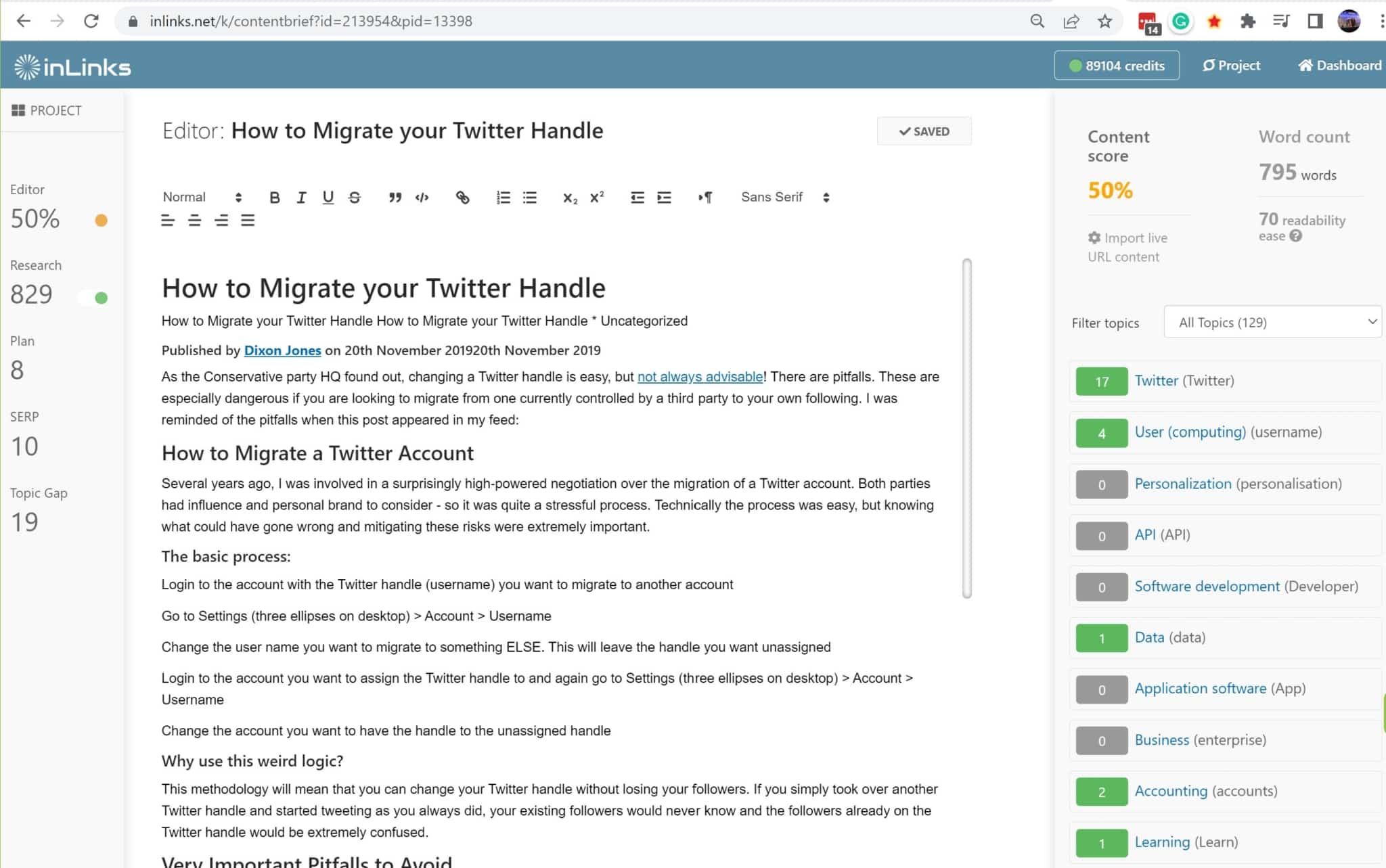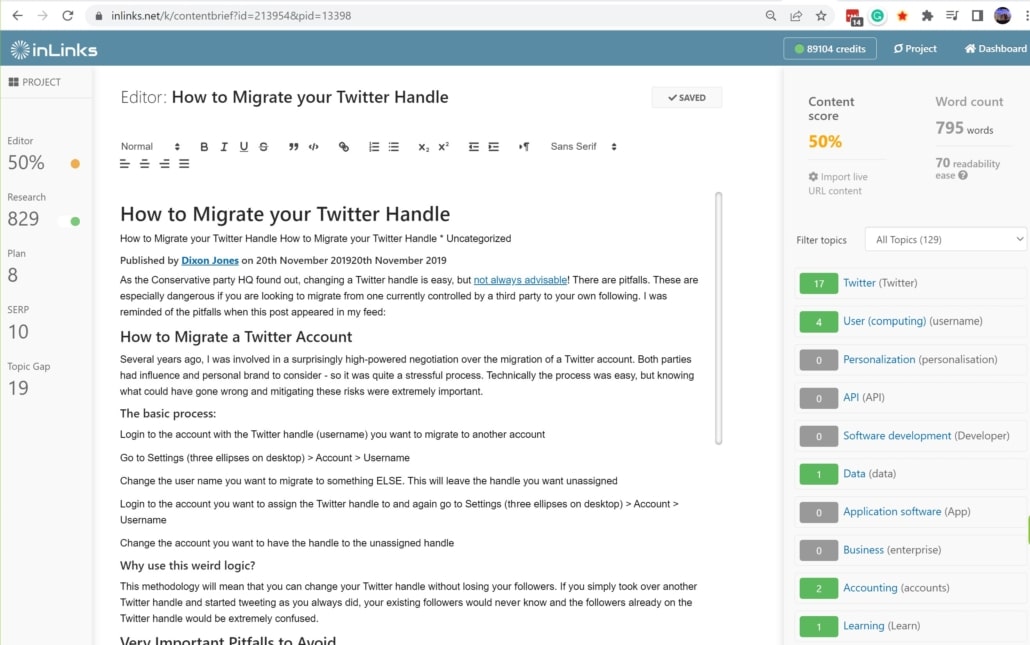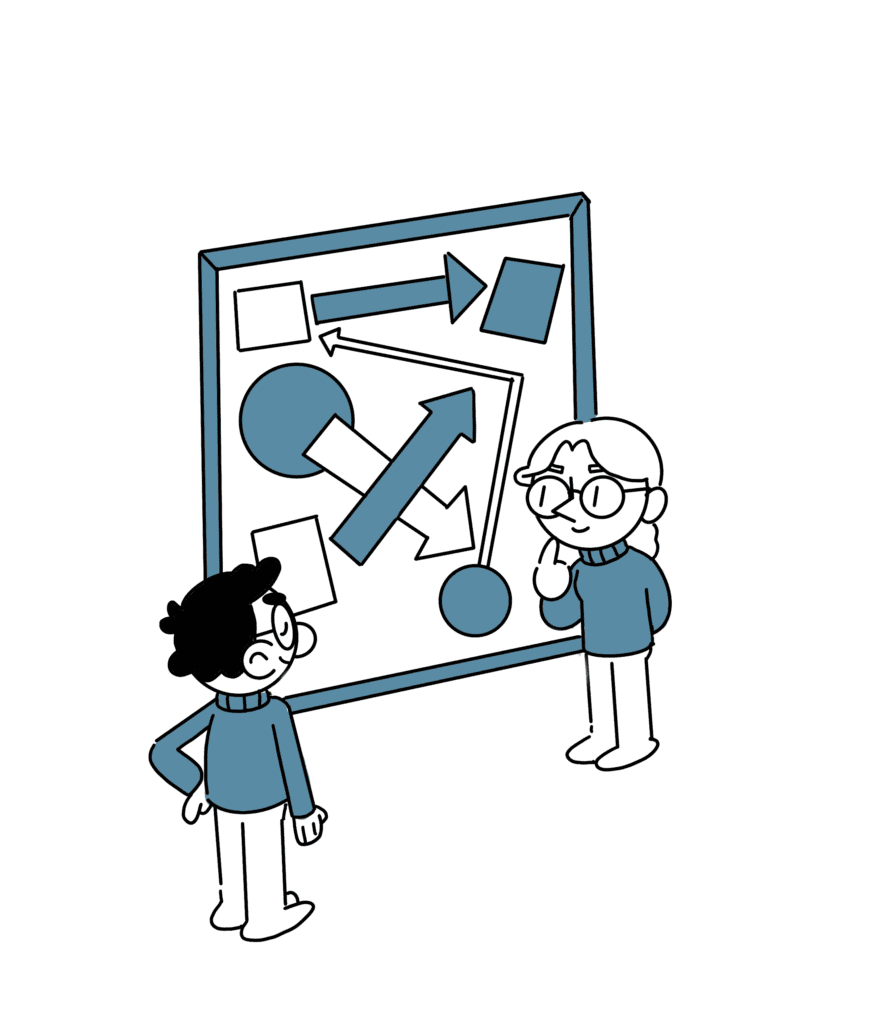 SEO has moved beyond keywords to entities
Writing brilliant articles with keywords is no longer enough.
Now you need to understand the topics Google associates your content with and optimise around them, so it's easy for the search engine to deliver your content to the right users. InLinks entity SEO platform can help you do that.
Input the URL of the content you want to optimise. Our NLP algorithm will evaluate it and give you a detailed content report and SEO score.
We'll provide a knowledge graph and recommendations on missing semantic topics, user intent, content structure, and more to help improve your content.
Next, securely optimise your content in the text editor by adding missing entities from the knowledge graph. Our NLP algorithm will automatically update your SEO score in real-time.
"inLinks is a game changer for semantic search optimisation. Inlinks has helped me better understand entities and how semantic search works. It's a must-have for any technical SEO worth their salt."

John Mcalpin, SEO director at Cardinal Digital Marketing.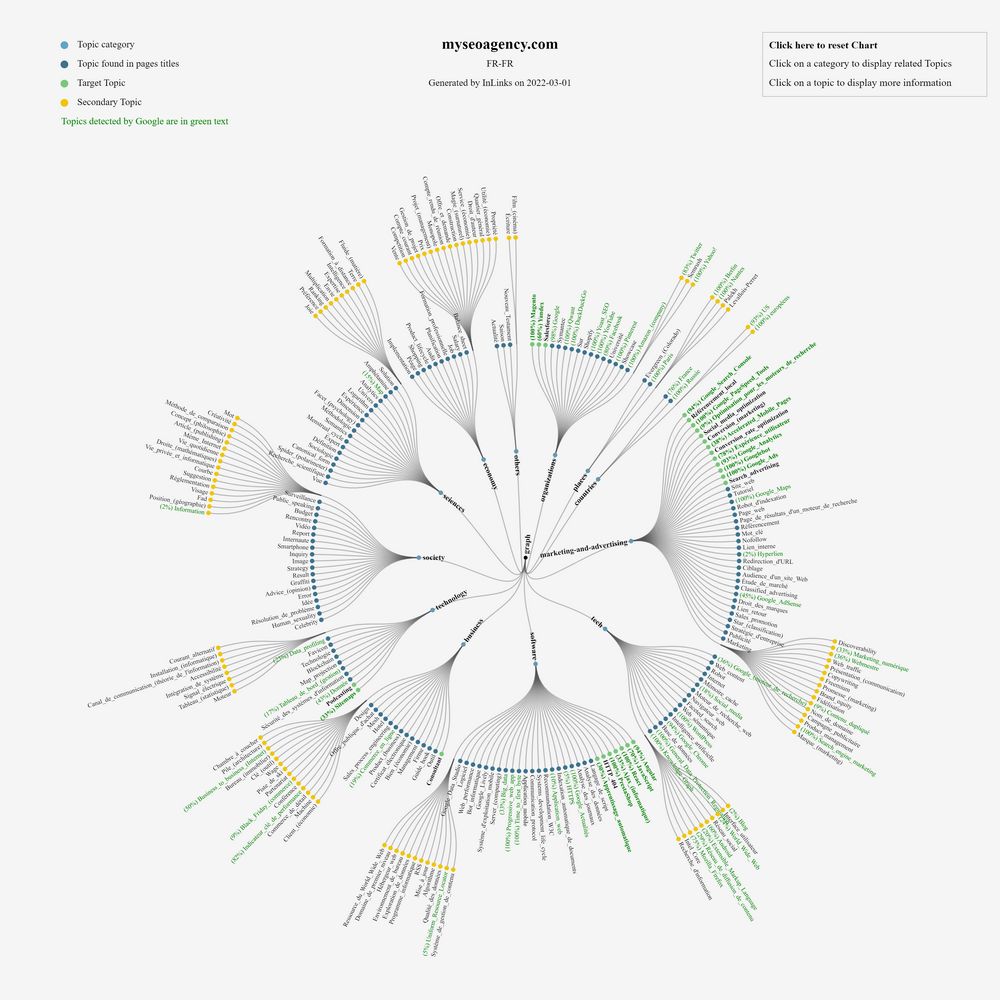 Discover topics you're missing so you can create better content
The topic gap analysis shows all the topics our Natural Language Processing algorithm builds into the knowledge graph of your content.
After analysing the top 10 pages on Google to understand their prominent topics, our NLP algorithm will compare those topics against the entities in your content to provide a topic gap analysis. You'll see how many topics your content covers and how many it misses.
Use the topic filter to see the categories/verticles each topic is categorised under. Focus on optimising your content for the topic category that's most important to your business.
To ensure you're optimising adequately, we'll show you how often you use a topic and how the competition compares. And when Google's NLP algorithm detects a topic you use, we'll show you a cool G😎!
Look at the topic chart to visualise your topic map and see how important the missing topics are.
See how your content compares to the competition
inLinks NLP algorithm analyses the top 10 results on Google to show you who's currently ranking for your topic. We'll show you the topics each competitor covers that are being detected by Google and even their content sections. Just click on the article title.
There's no need to inspect the top-ranking pages manually. Quickly scan your competitor's content sections, analyse their headings, and spot opportunities to explore from the inLinks dashboard. Click the +add button to paste competitor content sections into the text editor and provide better answers.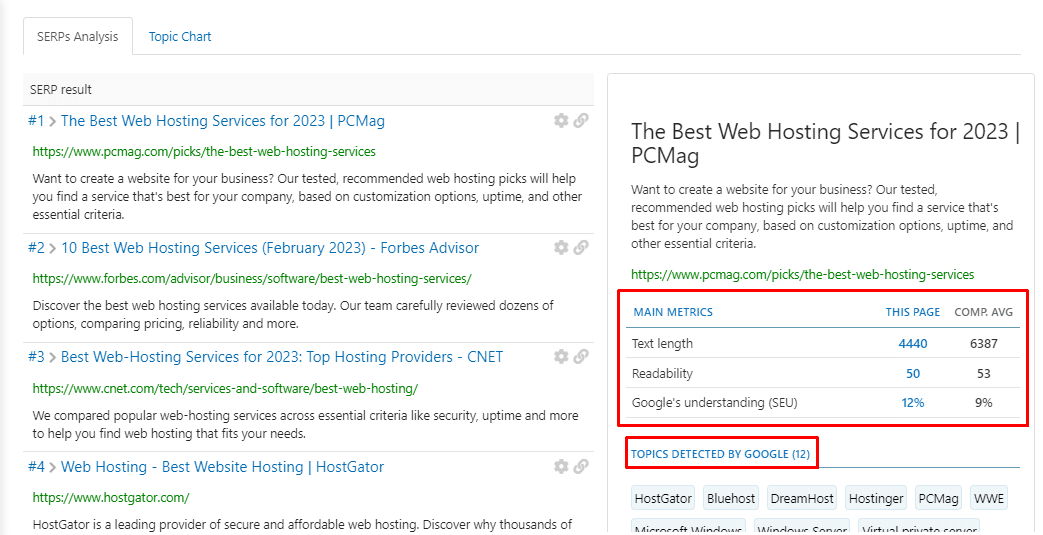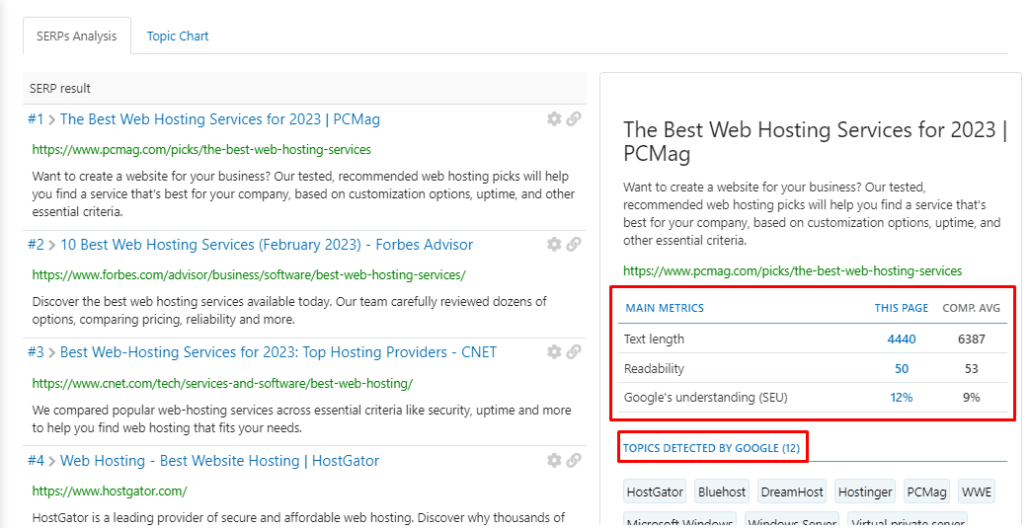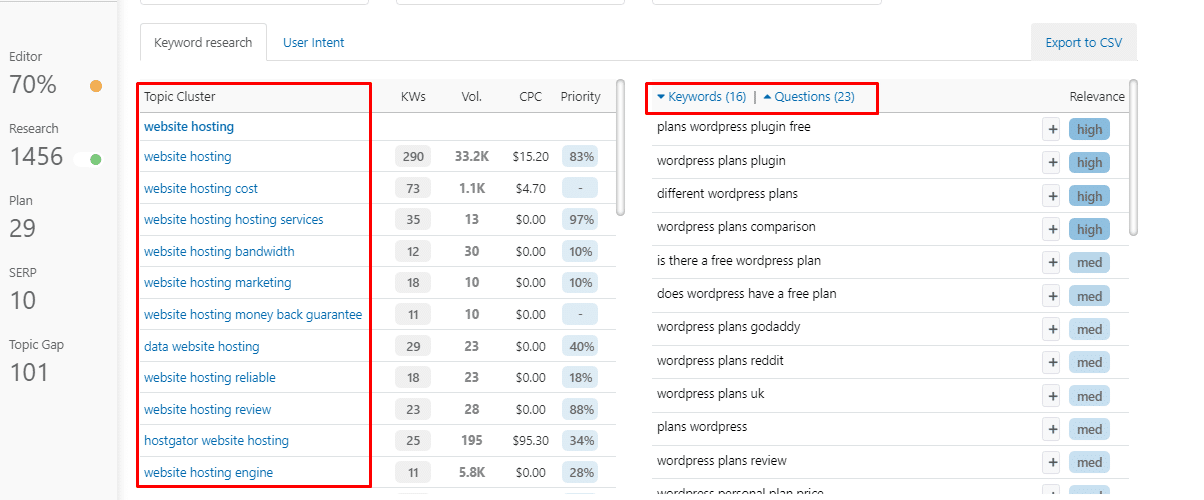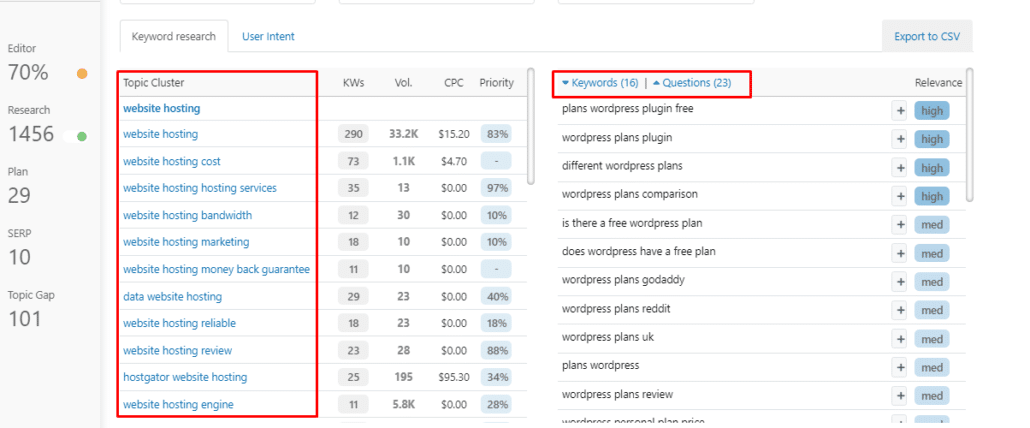 Cluster keywords by topics for better content optimization
Look beyond keyword volume and variations to see how topics are connected with our powerful keyword research tool.
We cluster keywords by topics. So, instead of a massive list of keyword variations unrelated to your business, you get a carefully curated list of keywords grouped into topic clusters that play into the underlying context of your website. You'll also see their volume and level of importance or priority.
But it doesn't stop there.
We'll provide all the context you need to optimize your content for these important topics by extracting questions from Google suggest. We'll also show you the specific verbs your customers are searching with, so you can better optimise your content for user intent.
Powerful WYSIWYG text editor
Securely write, edit, and optimise your content within the inLinks platform. Try to aim for an 80% SEO score, at least!
Our system detects changes in your content and autosaves every 30 seconds. As you add content and entities, our NLP algorithm will pick them up immediately and update your SEO content score in real-time. You can professionally format your content with headings and manually add internal/external links.
We'll recommend a potential content structure to help you create a structured and comprehensive article that Google and your users can understand. The content structure comes with sections showing competitor headlines and related topics. Quickly click the +add button to paste a section into the content editor.
When you add a content section or topic idea from the topic gap analyser, they'll paste into the text editor as content ideas. Scroll down, find them, and improve your content on the go.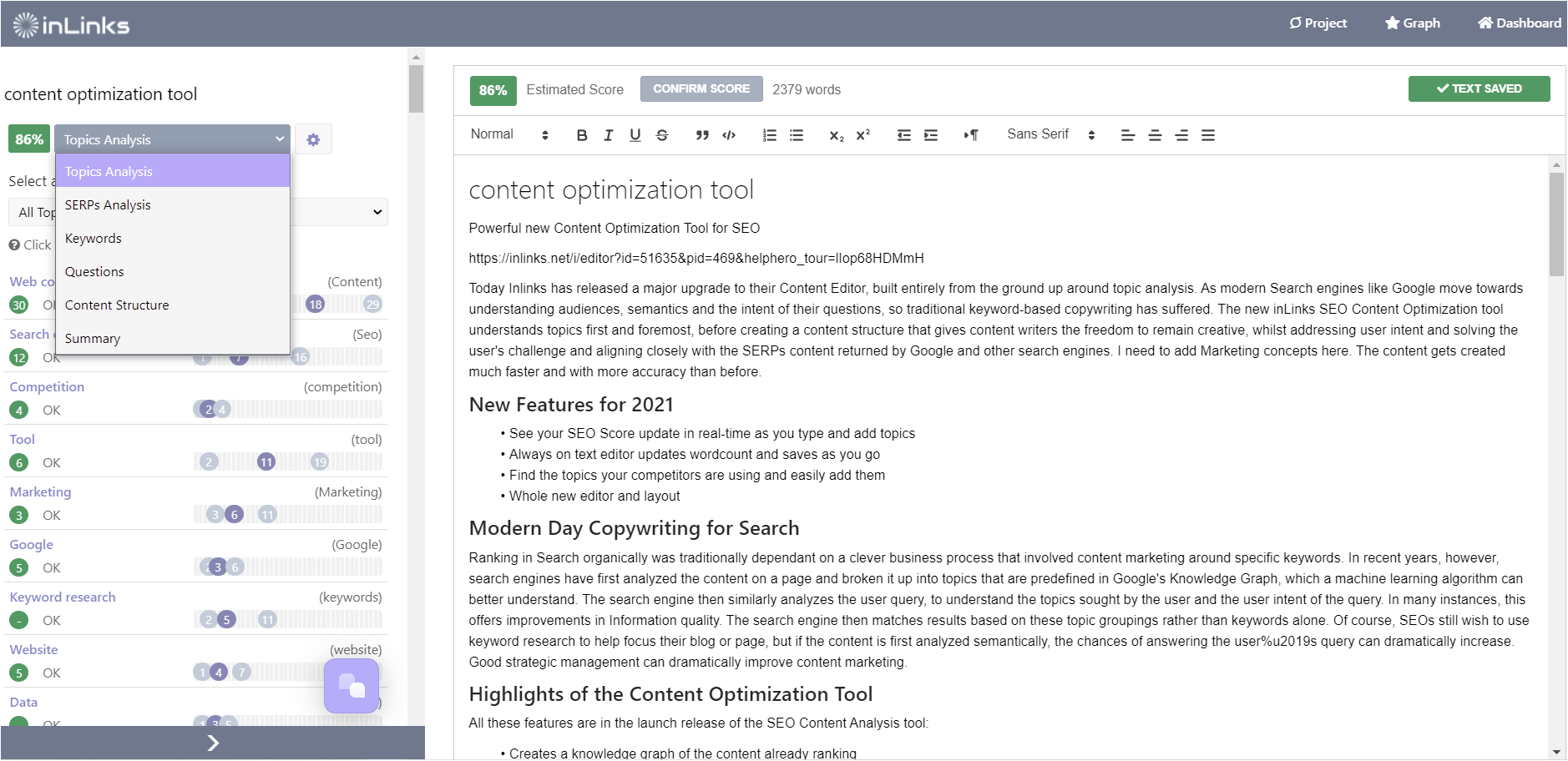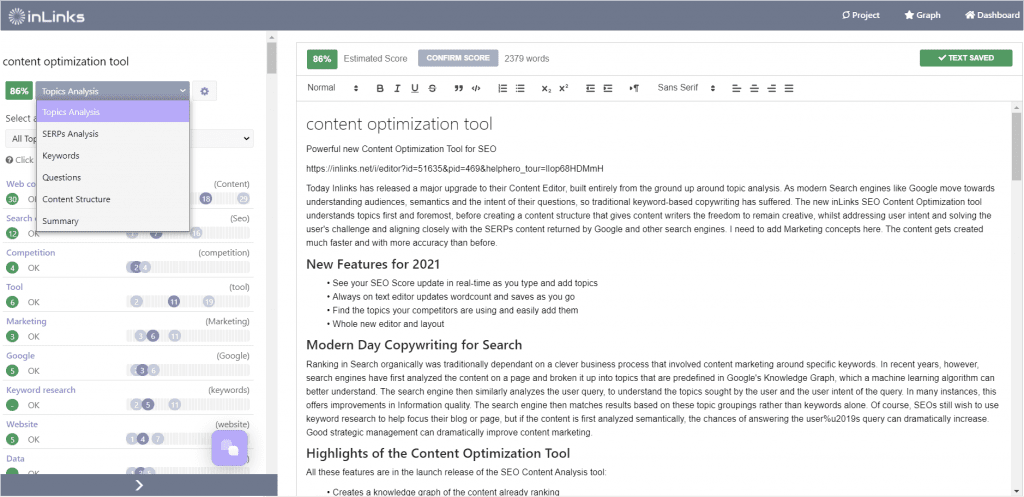 "InLinks provides a view of your web copy and content structure that highlights topics you can improve on that improve the overall organic search performance of the site."

Bruce Clay
Start optimising for entities instead of keywords
inLinks content optimisation makes it easy for search engines to
understand the context of your content
associate it to the different keywords/queries users search with
serve your information to the right audience based on relevance.
While keywords are still useful in SEO, the focus has shifted to entities. Modern SEO is now about building contextual connections with entities so Google can easily match your content to the topic a searcher has in mind when using a specific keyword.
With inLinks content optimisation, you'll feed your customers and the search engine with authoritative and relevant content.
"inLinks allows me to easily understand how our content fits within the Google ecosystem and to be able to see what and where we need to make improvements. It helps us find the topics we need to better our writing objectives."

Michael Bonfils
See our content optimisation module in action
Start optimising for entities and producing a catalogue of better, more authoritative content. Watch our video to see how easy it is.
Frequently Asked Questions
Here are some of our commonly asked questions
Must I create a new brief every time I want to optimise an article?
Yes, the content optimisation module lives within the content brief. When you go to content briefs on your dashboard, simply add the live URL of the content you want to optimise, and our editor will automatically bring in your live content.
How many articles can I optimise per month?
Two a month on the free plan. But the content optimisation is better on the paid plan, starting at $39/month.
Is inLinks an AI writing tool?
No, inLinks is an entity SEO tool that provides a CHATGPT prompt for every content brief it creates. You can copy/paste the steps in CHATGPT to generate your content. But make sure to proofread and verify.
How many languages are supported?
English, French, Spanish, Dutch, German, Italian, Portuguese, and Polish. 8 so far and hopefully, more to com