Today (18th November 2019) we just made it a lot easier to add pages to a project. The more pages you have in the project, the better the link graph, but this needs to be balanced against a diminishing law of returns on the value of adding pages that have thin content.
Here's what is new: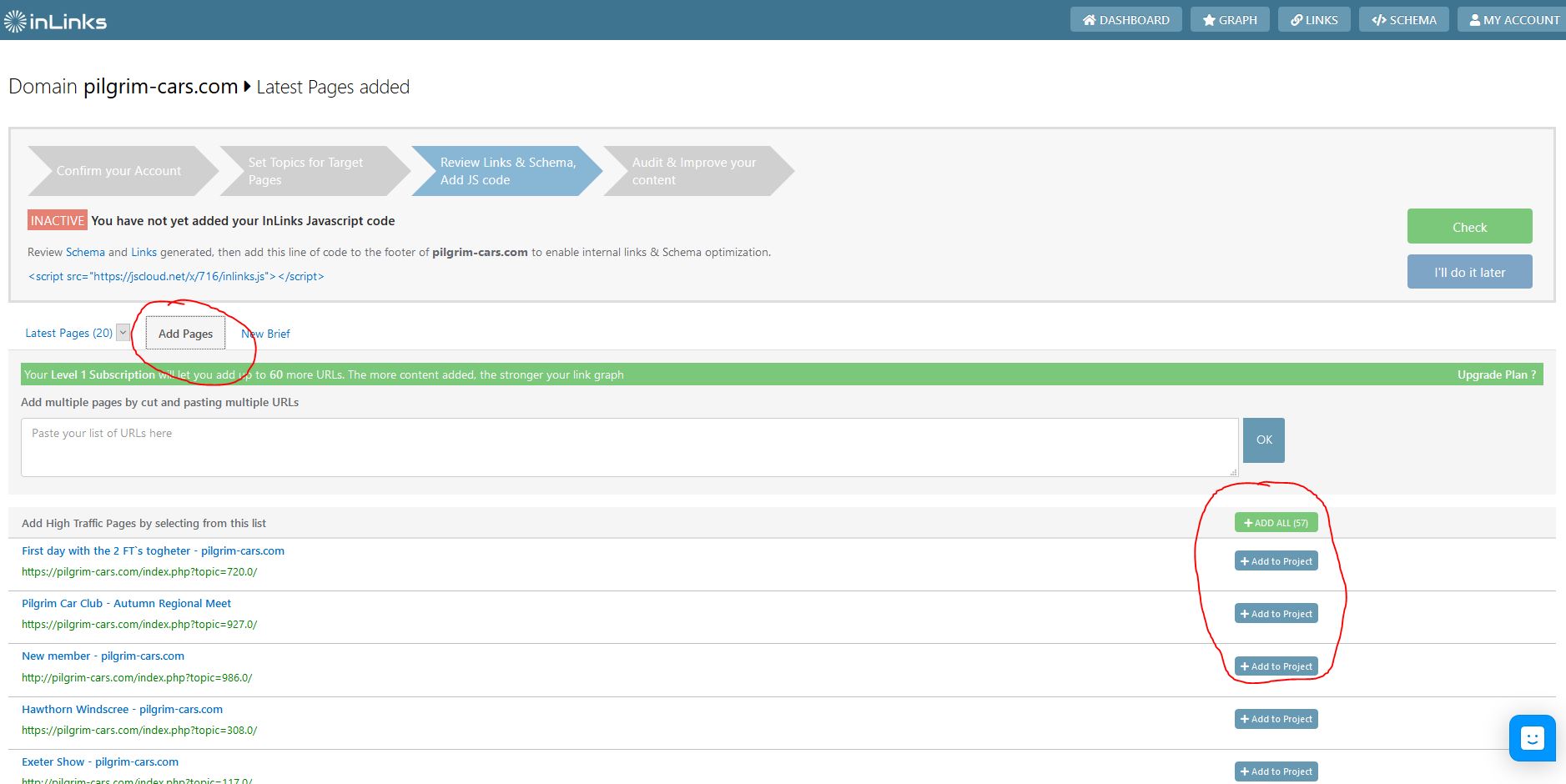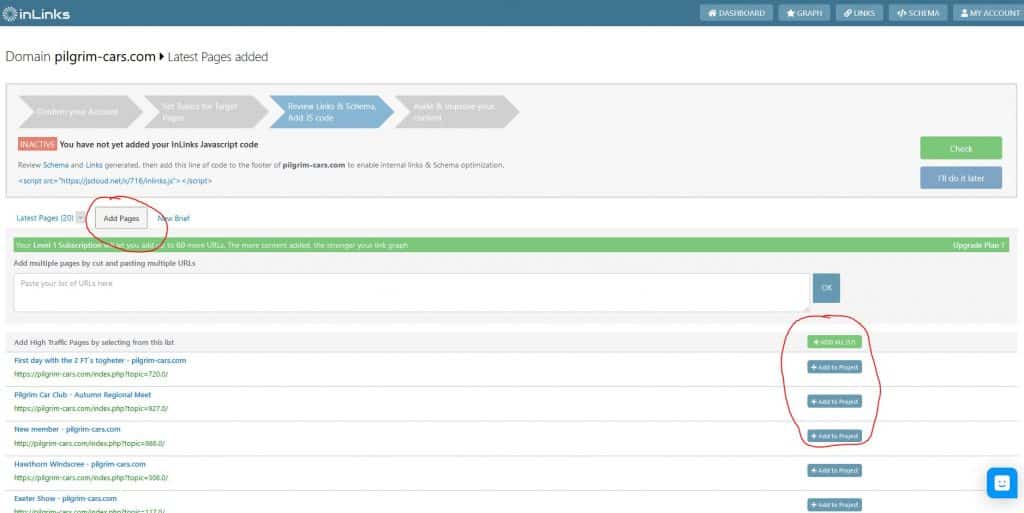 The "Add Pages" tab is on the main dashboard for a project. You could always add pages/URLs by a cut and paste, but now we also bring in the top 50 or so pages that we think are most relevent and are not already in your project. You can either add them one at a time or you can add them all in one go. If you add them all, we will generally add up to 50 at a time and start asking you to upgrade if you need to go to a higher level subscription. (Each subscription level gives you the capacity to add at least 100 more URLs in your account).
We think this is a reasonable balance between scale and quality… adding 10,000 Urls without ANY thought or oversight might just be a waste of resources, but if you do want to do this, let us know in support. If you are starting out, I'd recommend adding content in blocks of 50 URLs and then checking they are configured reasonably.
Hope this helps.