InLinks.net acquires InLinks.com and becomes InLinks®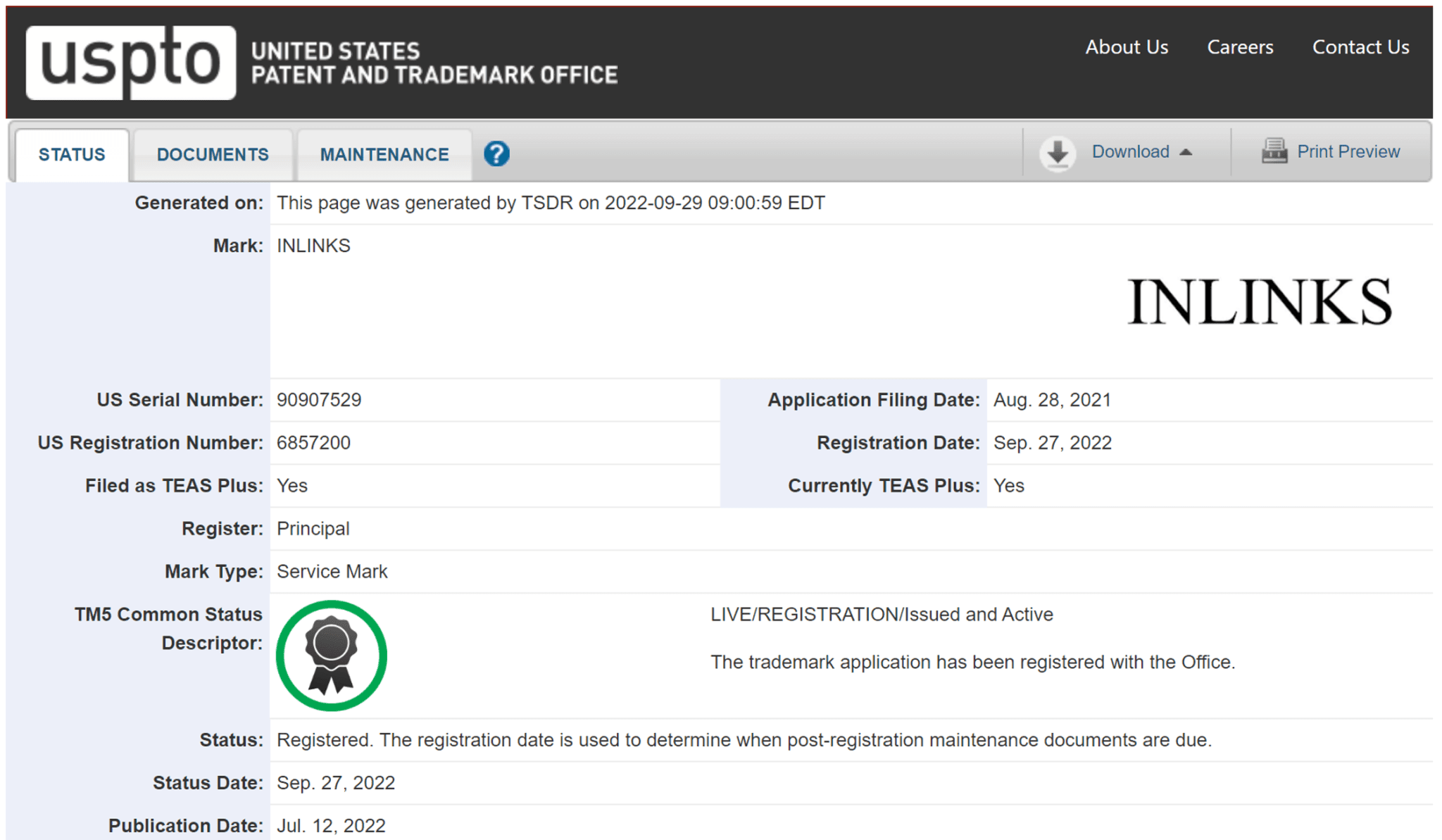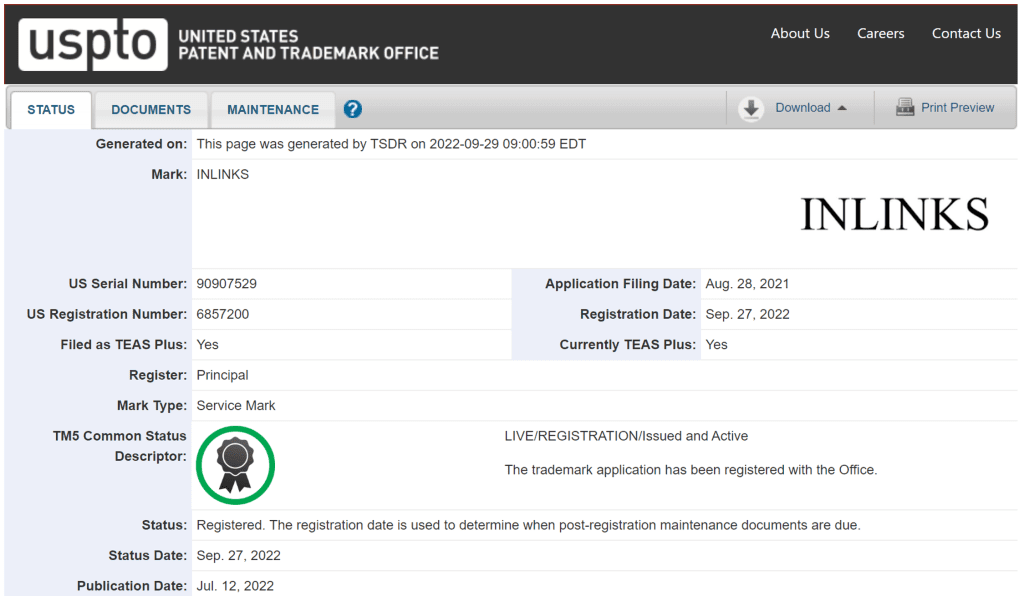 I am delighted to announce that InLinks now has control of its .com domain and has trademarked the word "InLinks" in the United States.
A HUGE thanks must go out to a well known Canadian SEO, Dave Davies for helping us to acquire the domain. Dave acquired it himself back in February, along with a bunch of others. It saved us having to take the ICANN route and we are very much in his debt. Fortunately for us, Dave is a good friend of the SEO industry and also happened to be a customer of InLinks already. I have also been on his Webcology podcast with Jim Hedher. That made negotiations a cynch! No ESCROW required 🙂
At this time, I should also say thanks to Dom (The Hodge) Hodgson from Little Warden who made sure we did not lose out on Inlinks.co.uk when we started the business. The .ORG is owned by one of our largest customers and the /inlinks Twitter handle was simply GIFTED to us by someone we don't know, because they were gettong @ messages all the time that simply annoyed them!
Finally, the Trademark. InLinks® is now a trademark in the USA. Given all the trumoil of COVID, this has taken quite a while to come through. We applied for the trademark back in 2021 and even when it was provisionally granted, we had a delay. The trademark SHOULD have been granted on the 28th August, after a period to allow for objections expired. We wanted to wait until it was fully granted before we made a thing about it.
The category description is: Software as a service (SAAS) services featuring software for optimization of SEO content; Software as a service (SAAS) services featuring software using artificial intelligence for optimization of SEO content.
https://inlinks.com/wp-content/uploads/2022/10/White-png-300x60-1.png
0
0
Dixon
https://inlinks.com/wp-content/uploads/2022/10/White-png-300x60-1.png
Dixon
2022-11-11 15:33:16
2022-11-11 15:33:17
InLinks.net acquires InLinks.com and becomes InLinks®