InLinks Named Best AI-Driven SEO Tool of 2021
InLinks, a multi-award-winning entity-based SEO platform, has been awarded the Best AI-Driven SEO Tool of 2021 by Corporate Vision. This win recognizes the astounding success inLinks has had in helping web-content rank higher through intelligent machine understanding. Most importantly, it reaffirms its growing importance in the SEO industry. Read on to find out what InLinks can do for your website, and why so many people are talking about it!
Tool Overview
InLinks is a highly effective software for automating internal links, implementing schema mark-up, and carrying out intelligent content audits. With a free account, you have access to most features. This includes the inLinks Knowledge graph, which allows your web content to be read in terms of entities and concepts in a digital world where keywords just aren't quite advanced enough anymore for effective SEO. This artificial intelligence-driven entity analysis mimics human understanding and allows you to write content that is hyper-aware of its competitors without losing that all-important human touch. InLinks aims to strike the perfect balance between tech and creativity to ensure Google sees the value and authority of your page.
With just one line of code, InLinks injects links and schema markup straight into your website and maintains these updates for as long as you hold your account. Fully customizable, these features can be turned or off with the switch of a button and updated live to your website at any time. Moreover, InLinks isolates the pages that require a small change for a huge improvement in its Growth Opportunities section. This gives you focus and drive to improve your content with real improvements from the minute you get started.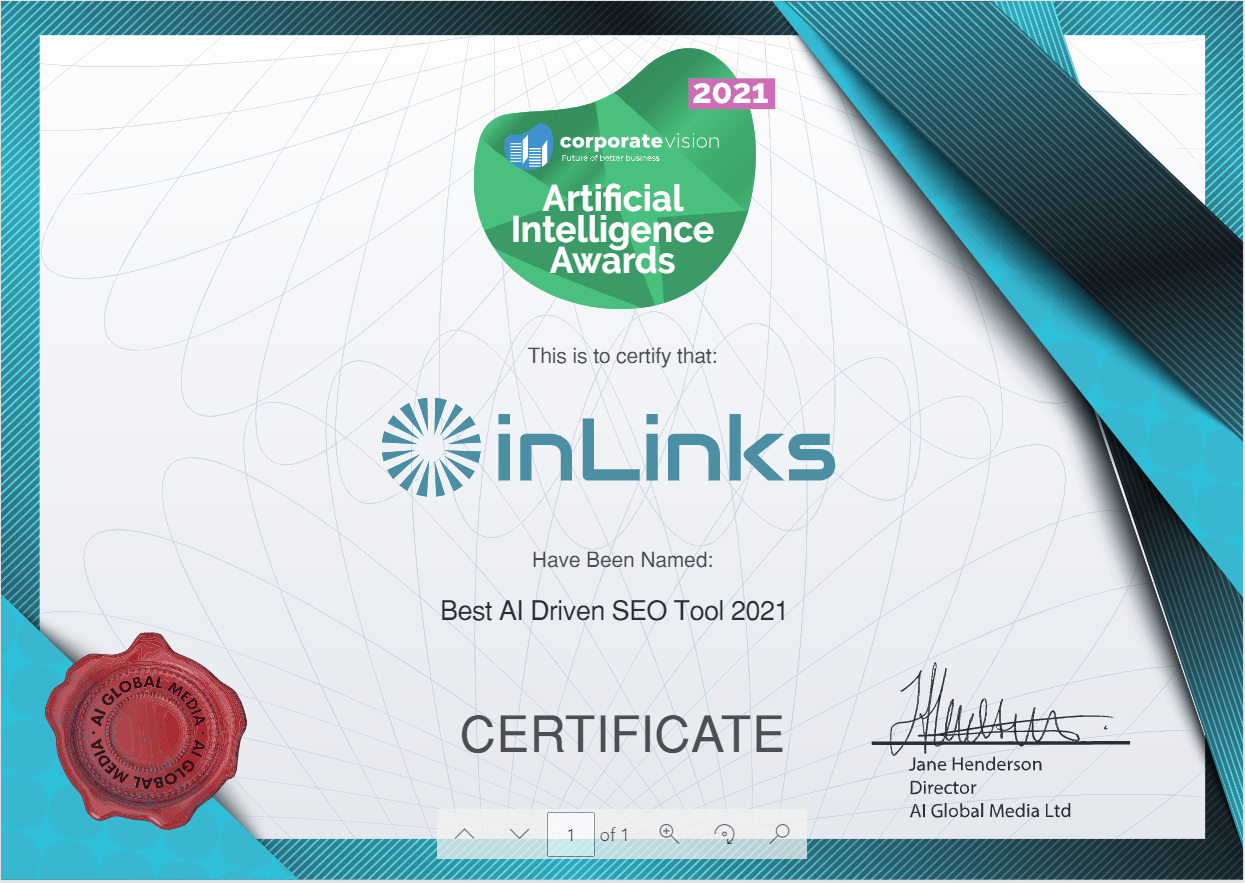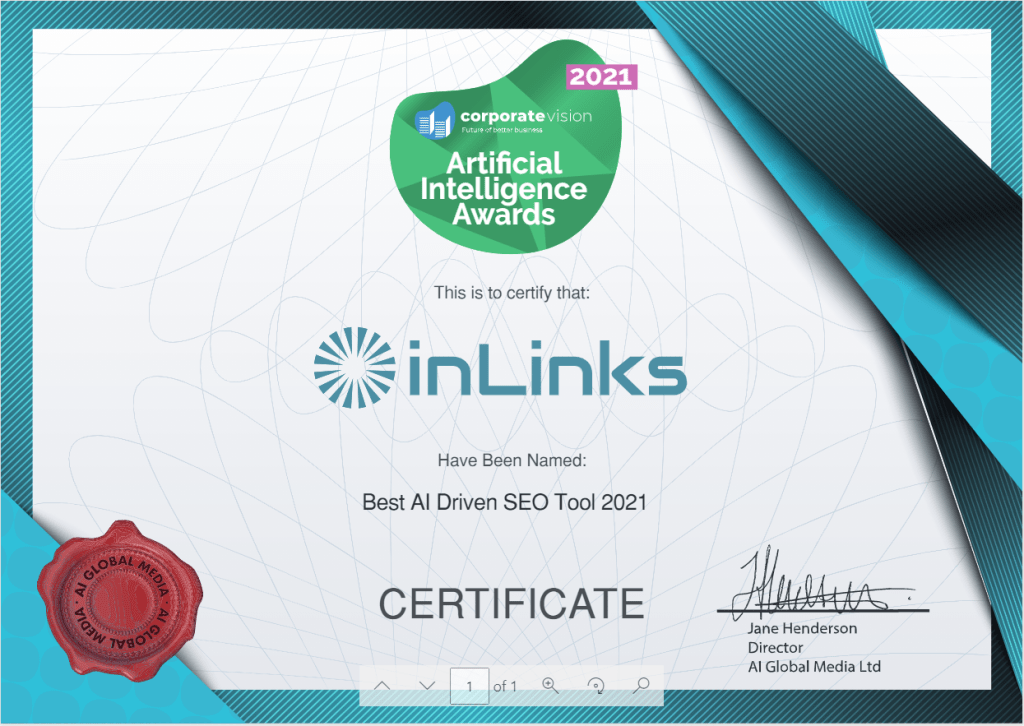 Search Engine Success Stories
So why did we win this award? Well, the ranking results of using inLinks really do speak for themselves!
Head over to our case studies to see a plethora of projects made successful using InLinks. This includes Foxxr, a US-based marketing agency that increased its organic traffic value from 6k-60k in just 6 months!
What's next for InLinks?
We have no plans of slowing down anytime soon. This award signifies the progress we've made so far, but more is yet to come! In the short term, this includes adding Polish but in the long term, this will expand into far more languages. Be part of the development by adding and voting for the ideas you want to see on our roadmap. Most importantly, stay tuned for some exciting announcements lined up.
Try InLinks for FREE! And don't forget to book a demo to make sure you're getting the most out of InLinks.
https://inlinks.com/wp-content/uploads/2022/10/White-png-300x60-1.png
0
0
Genie Jones
https://inlinks.com/wp-content/uploads/2022/10/White-png-300x60-1.png
Genie Jones
2022-01-27 12:37:00
2022-01-27 12:37:01
InLinks Named Best AI-Driven SEO Tool of 2021