Today Inlinks improved the way we show you synonyms behind topics used within your project (site). In the example below, we built a knowledge graph of the top 20 pages of "ThinkwithGoogle.com" (A Google managed property about marketing). Previously, in the Topic details section, we showed the Wikipedia summary of the topic, but it was not always clear how that topic permeated the project because synonyms could mean the idea was represented differently on different pages.
We now not only show the synonyms but also the main related topics found within the project (site):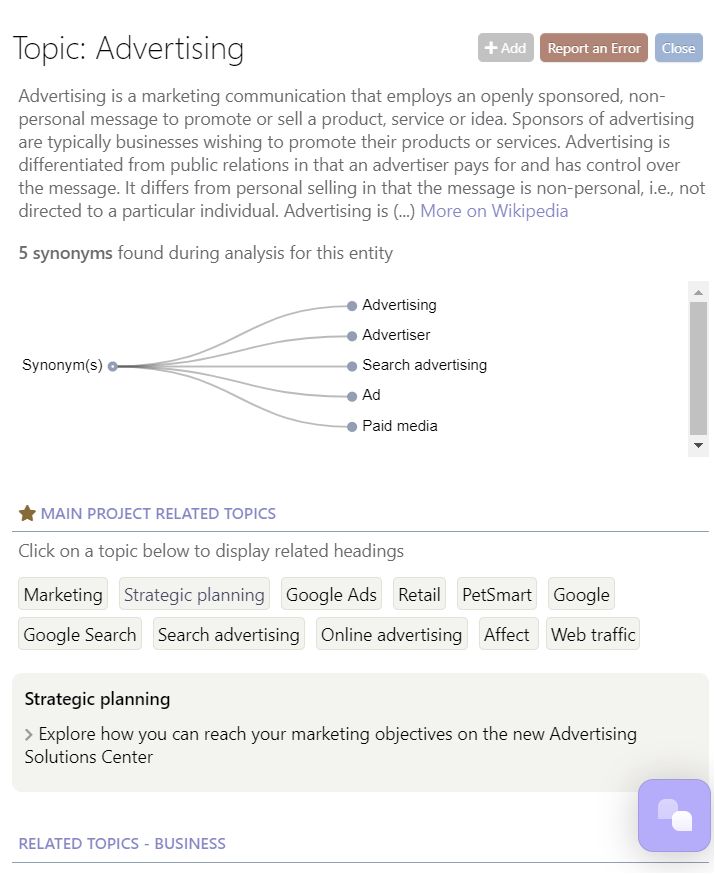 The Synonyms
In this analysis, we found that "advertiser", "search advertising", "ad", and "paid media" are all analogous to the term "advertising". This means that really, a page on "advertising" is materially the same context to a page on "paid media". Having two pages instead of one on the topic has the potential to create a layer of confusion or cannibalisation unless addressed. At the very least, it's more work than you need!
The way we like to reduce confusion – for both humans and machines – is to create links between the ideas, so in this case, if thinkwithgoogle.com mentioned "paid media" on one page, Inlinks might suggest linking the "paid media" anchor text to the advertising page to help disambiguate. It is quite unlikely (I suggest) that a human would spot this when manually adding internal links.
Project Related Topics
Before this update, inlinks was happy in this report to show semantically close or related topics to any given entity and was already showing them by category. Now we have also added a section for "Project related topics" which shows the related topics which you already have used within your site. (Or at least to the pages on your site you have added to Inlinks).
You can then click on one of these topics to see the heading associated with the topic in your site.
Content Audit Module
As well as this layout on the project's knowledge graph, you can also viualize this withing the knowledge graphs generated by the content audit reports: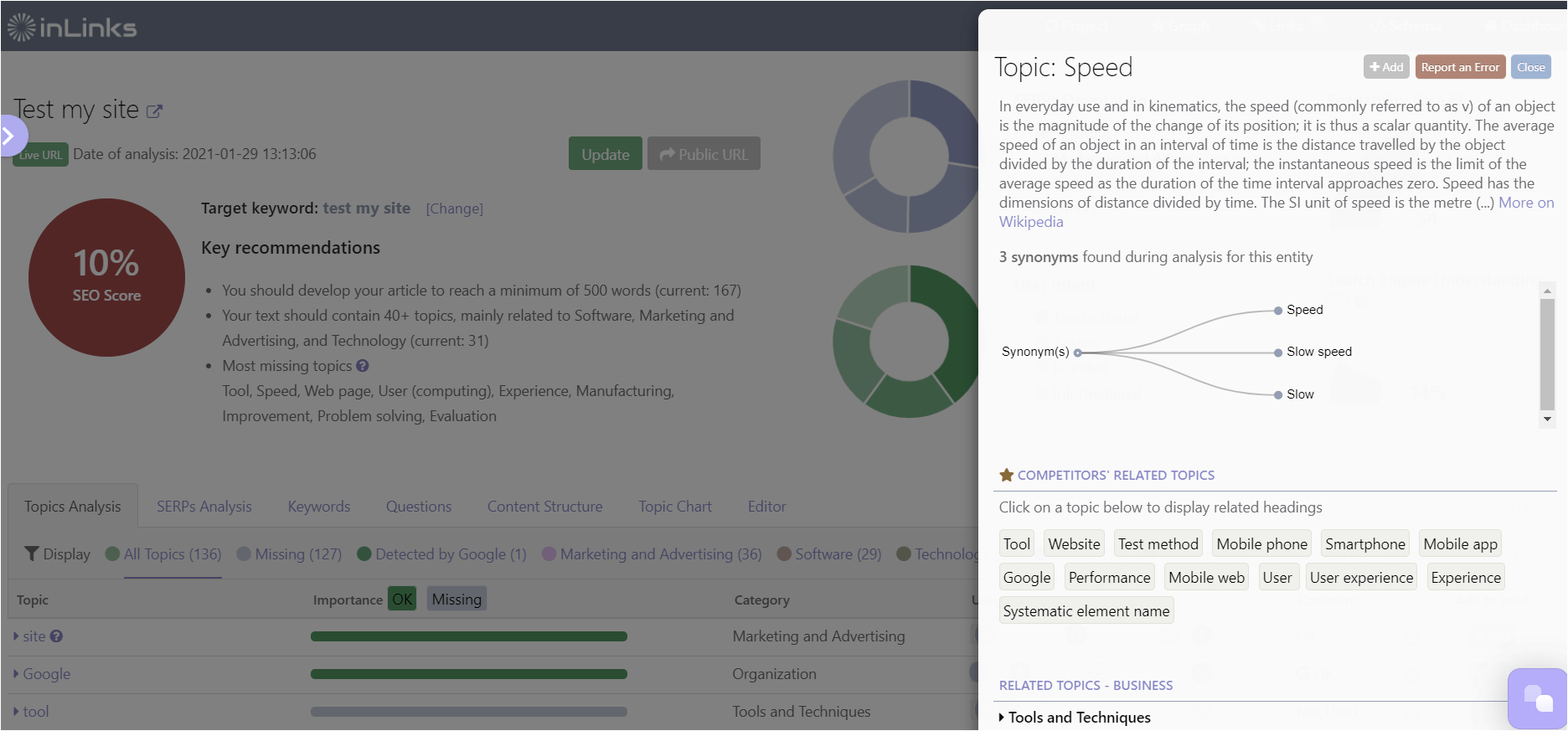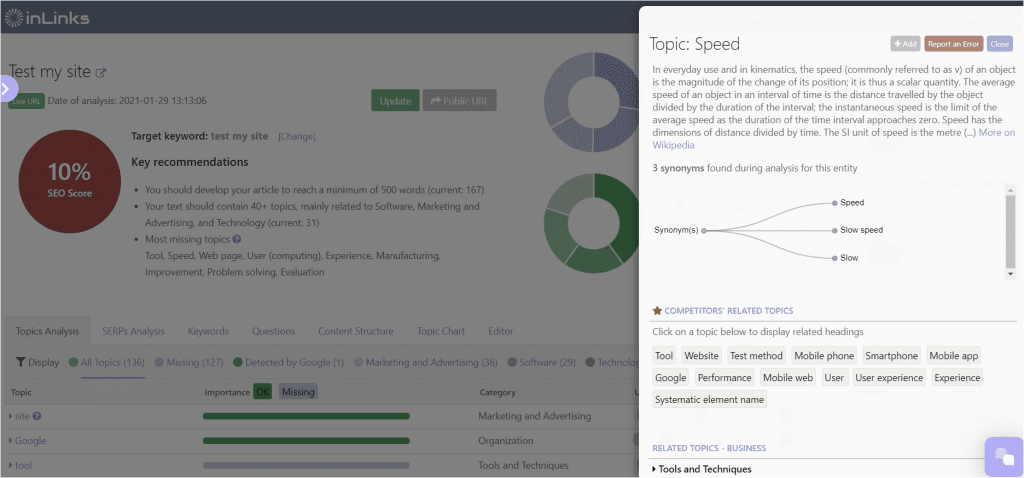 Here is an audit for the "test my site" page. Sorry… I have to no-follow this link… you never know who to trust (#aside: I wonder what would happen if I marked that as a paid link?). Again we are showing synonyms for the topic of "speed" but now we are showing a section of semantically related topics withing the cohort of competing sites for the phrase.
I personally think this is the most actionable part of this update, as it quickly helps to focus on topics that are particularly relevant, rather than jumping between disparate categories or contexts.
We hope it helps.
New Projects Only
This launch will not change anything retroactively. If you have projects where this would be important to you, please ask with specifics on the web chat. We cannot promise that we will be able to oblige, as regenerating whole projects comes at a cost. New Content Audits within existing projects will work with the new layout fine.
https://inlinks.com/wp-content/uploads/2022/10/White-png-300x60-1.png
0
0
Dixon
https://inlinks.com/wp-content/uploads/2022/10/White-png-300x60-1.png
Dixon
2021-01-29 13:59:13
2021-01-29 13:59:15
Better Synonym Analysis