Curate your Knowledge Graph
We have just made it easier to provide feedback about where our entity analysis makes errors or is not as useful as you would like. We encourage you to make use of this every time you start a new project, as your feedback loops will quickly help us to improve our understanding of your new site in the system.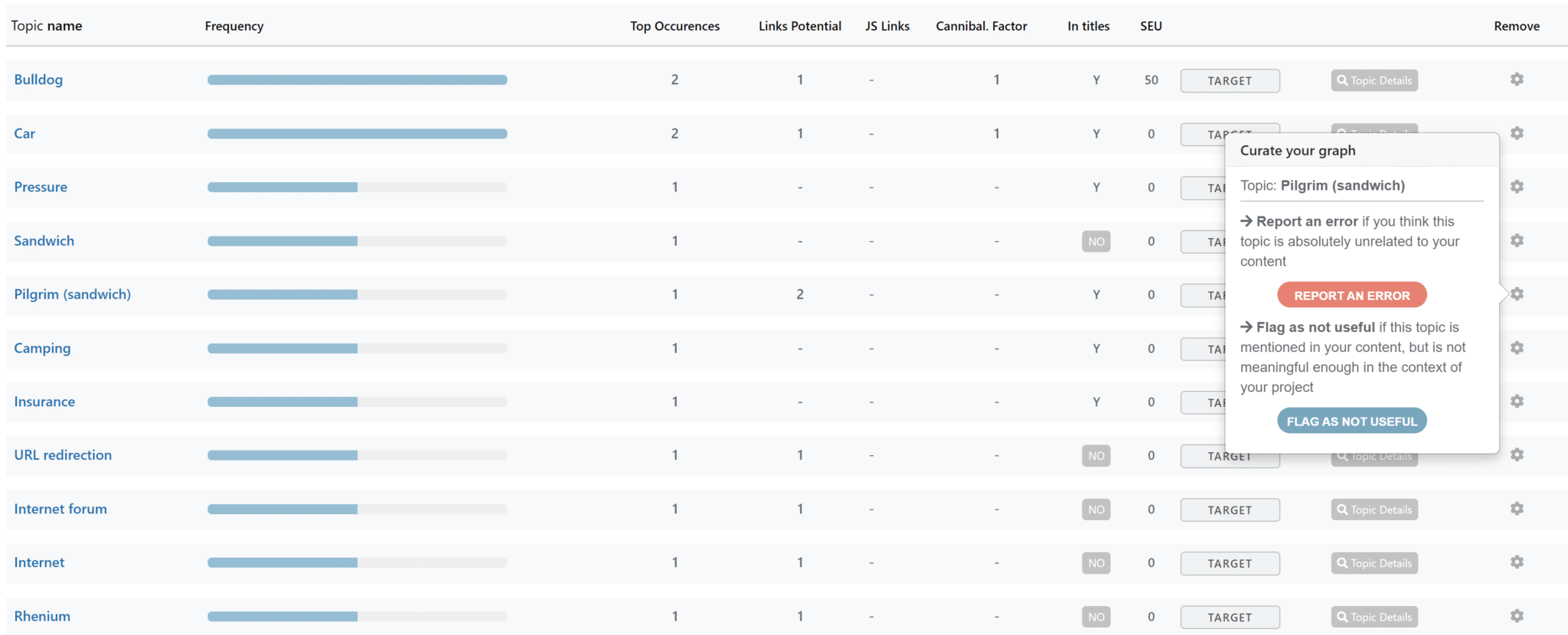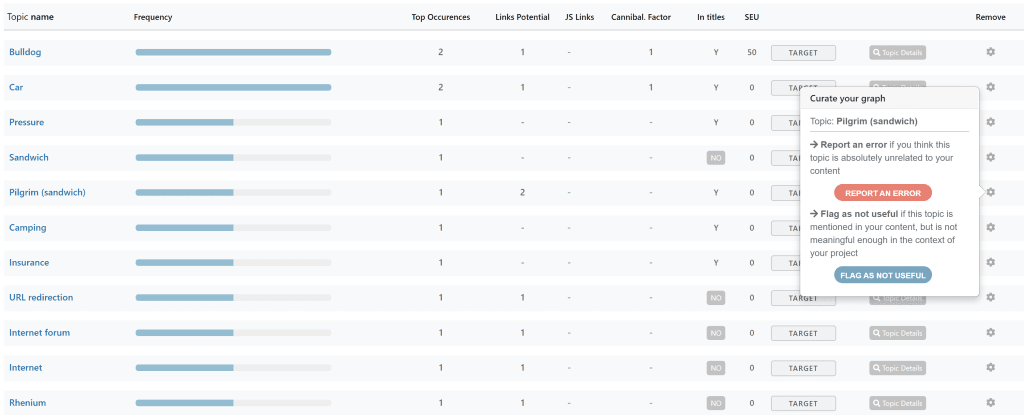 How Named Entity Extraction works
The InLinks algorithm reports more entities in a body of text than either Google, IBM's Watson or TextRazor. It reads the text and as it understands the meaning, it also sees entities, based on the context in which they are read. This is human-assisted machine learning AI, and by humans reporting errors or non-useful associations, we can improve the knowledge graph faster.
By checking and curating your own topic graph, we are able to get to the entities and topics important to YOU with a higher priority than topics of less interest to you.
Does this update Google's Knowledge Graph?
No. Not directly. However, the better our associations are, the better our internal linking and schema. These are both signals that Google can use to better understand your content and in turn, use as content for its own knowledge graph.
https://inlinks.com/wp-content/uploads/2022/10/White-png-300x60-1.png
0
0
Dixon
https://inlinks.com/wp-content/uploads/2022/10/White-png-300x60-1.png
Dixon
2022-03-09 15:59:32
2022-03-09 15:59:33
Curate your Knowledge Graph