Today we have launched an enhancement to our Market Trends Tool which helps you rapidly find the questions that are being asked around any given topic. Whilst InLinks already did show questions by topic, this new launch shows promising results. We did some very unscientific benchmarking against another product which is twice the price and we seem to be beating them. So let's dive in.
Introduction / Synopsis
By being able to surface the questions people are asking around any topic, SEOs can efficiently design content which answers the searcher's question. This will mean that search engines like Google, Baidu and others can leverage your content. Not only do you have a great chance of being shown in the search results for the question asked, but you may also be seen in a featured snippet (Especially if you are using the InLinks.net system which automatically creates FAQ schema!)
There are many suites that have built into significant businesses simply trying to ask… then answer… the very questions users are searching for. So now, Inlinks lets you see popular questions as soon as you see the trend for any given topic.
How the InLinks Question Finder works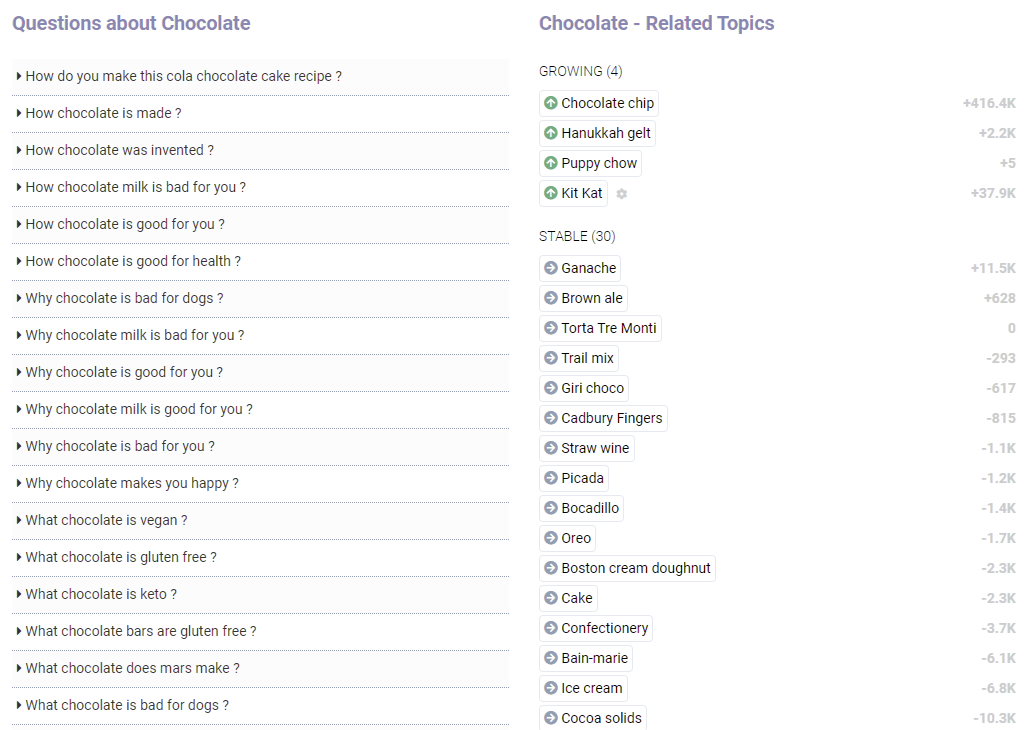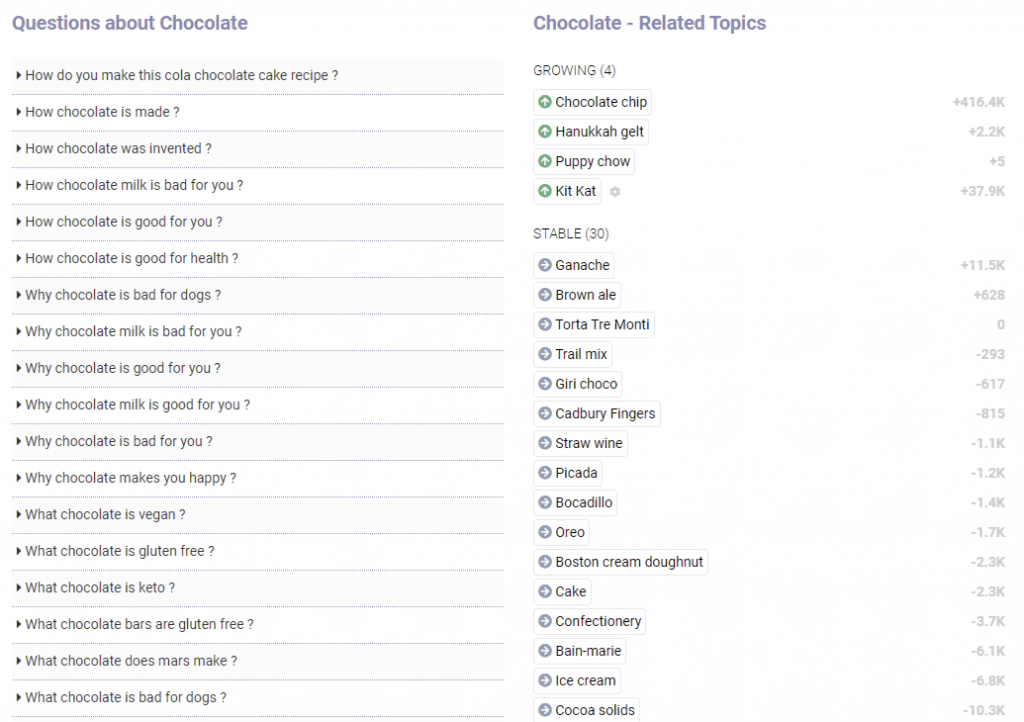 Our Market Trends tool tracks worldwide interest in any given topic, continuously. With simple research, it allows you to explore a niche or product category to find what is gaining or losing traction. This is an efficient approach to choosing the right topics to write about for SEO because it is a data-driven approach based on trends and volumes, but we thought it would be even better to know what people want answers to. Therefore, as well as showing the trend data and related topics, we now have added a dynamic question surfacing element to the page, which is able to find questions and present the on the page, loading more as you scroll. You could say we created a lazy-loading question finder.
Research
Research is one a part of a systemic and p[rocess driven approach to SEO. In particular, research makes you find better content ideas. Knowing what people are asking is key. The Question finder essentially provides research for Search. Other question research tools exist. Quora and answer.com, for example. In the premium category, we wanted to see is we stacked up against other tools, so we checked out a few topics on a popular service, "Answer The Public". They suggest "Chocolate" on their home page, so we started there. 
Answer The Public found 86 questions around the topic of Chocolate, Whilst Inlinks found 133.

Date of check: 4th June 2020
That's a pretty good start. 54% more questions. But maybe that was a fluke? Let's go for a big term. "Casino"? Unfortunately, I hit my limit for searches for the day on Answer The Public. An upgrade would cost me $99 a month. Since the whole of inlinks starts at only $39 a month and includes the question finder in a fuller suite of tools, I decided to pass. Perhaps someone could test a few phrases for us and compare in the comments?
Topic Library
The library of topics that inlinks is tracking is developing over time. Currently, we are displaying trend data and can create lists of questions for around 40,000 unique topics, divided into 15 separate categories. The number of questions generated for each topic will vary over time.
Topic enrichment: We also Added a Newsfeed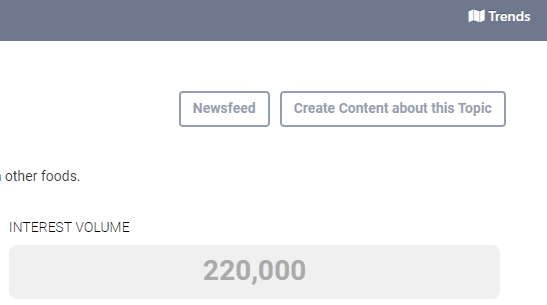 The main reason for enhancing the question finder was to make it easier to write content around any given topic. However, this is the trends tool and we thought it would also be helpful to have a shortcut to any news that might be surrounding any given topic. It's not always going to be obvious what makes a topic trend, but on topics with significant volumes, strange spikes are often a result of something in the news.
Follow the daily trend @Trendspanel
If you are a Twitter junkie, every day we pick out something trending of interest and post it over on out @TrendsPanel handle. Just follow the handle and we'll try and give you a daily nugget of wisdom.
Just try Question Finder for yourself!
Inlinks currently has a number of free for life areas… but sign up quickly for a free account, before we have to stop offering these. The Question Finder comes into its own on the paid versions from $39 a month.