In a blow to the Deliberate Democracy Movement we have to close GovTrackr.
Elon Musk's Twitter has announced that it will close its API offerings to selected developers. This was particularly useful when the war started in Ukraine (and is still helpful for Ukrainians or people wanting to see what is happening in real-time on the ground).
This meant that InLinks was able to demonstrate that its NLP algorithm and ability to cluster ideas could be used way beyond SEO. One such MVP we built was a not-for-profit system that helped users filter what was important to them in political circles. GovTrackr took a bunch of politicians in any country and grouped their tweets by content/topic so that you could see both sides of an argument.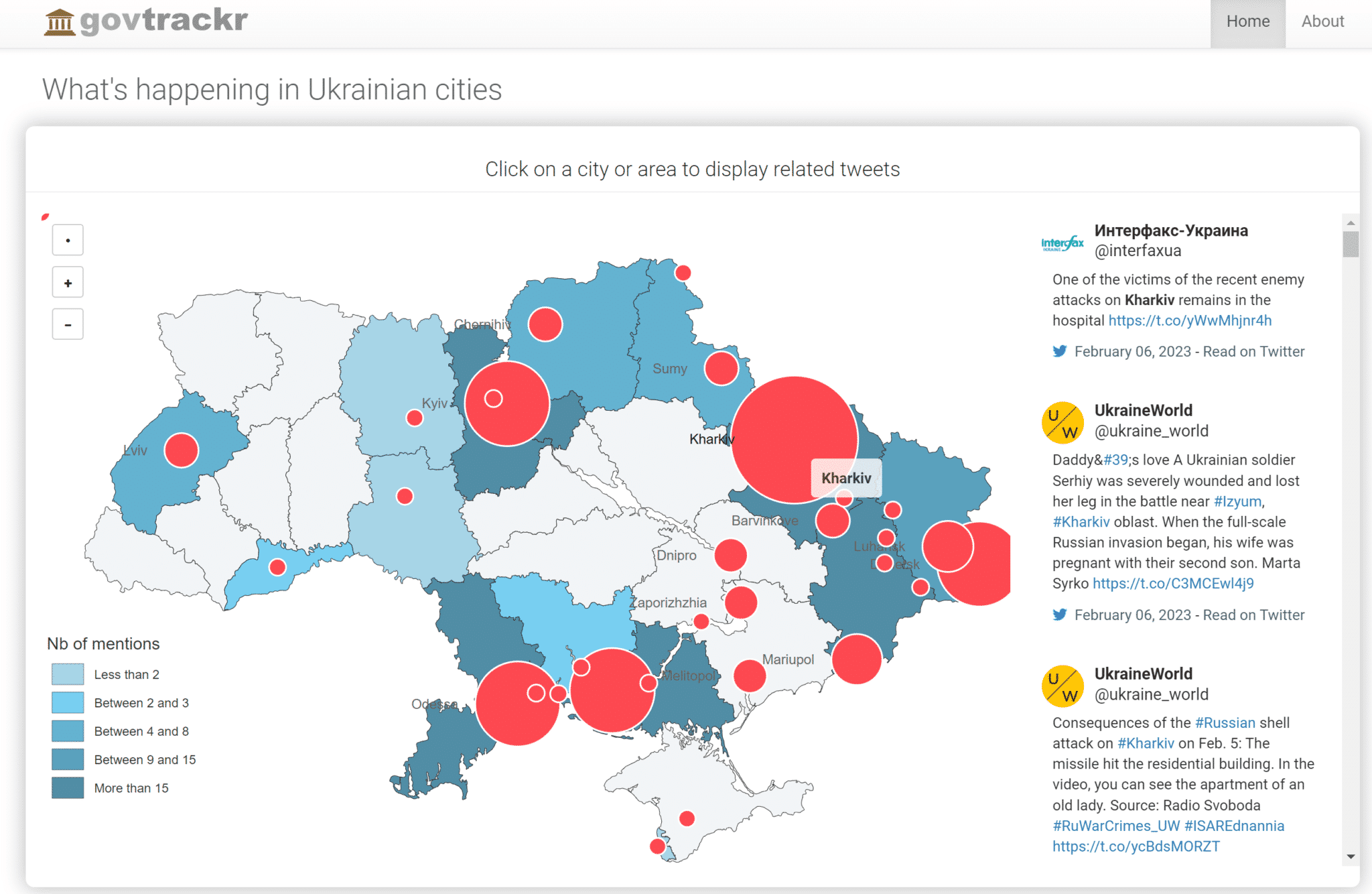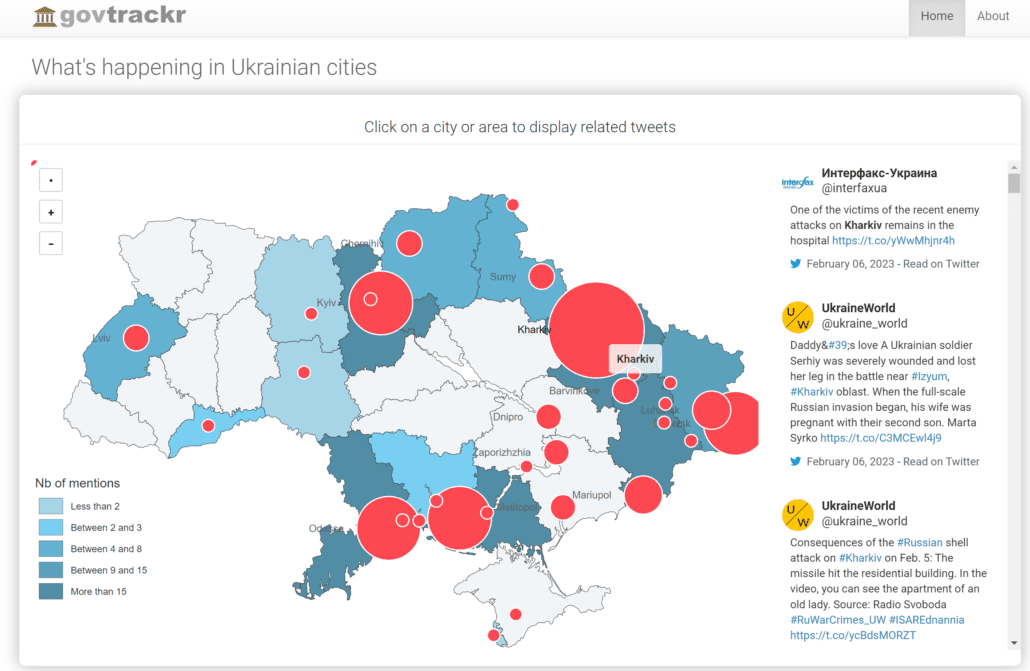 Twitter was always careful about who they gave their APIs to, but were happy to give them to developers, particularly for good causes.
InLinks will be retiring this free service when the API stops. We hope it saved a few lives or at least helped a few people understand what was happening on the ground there.
If Twitter would like to take it over, we are open to a chat.
What did GovTrackr achieve?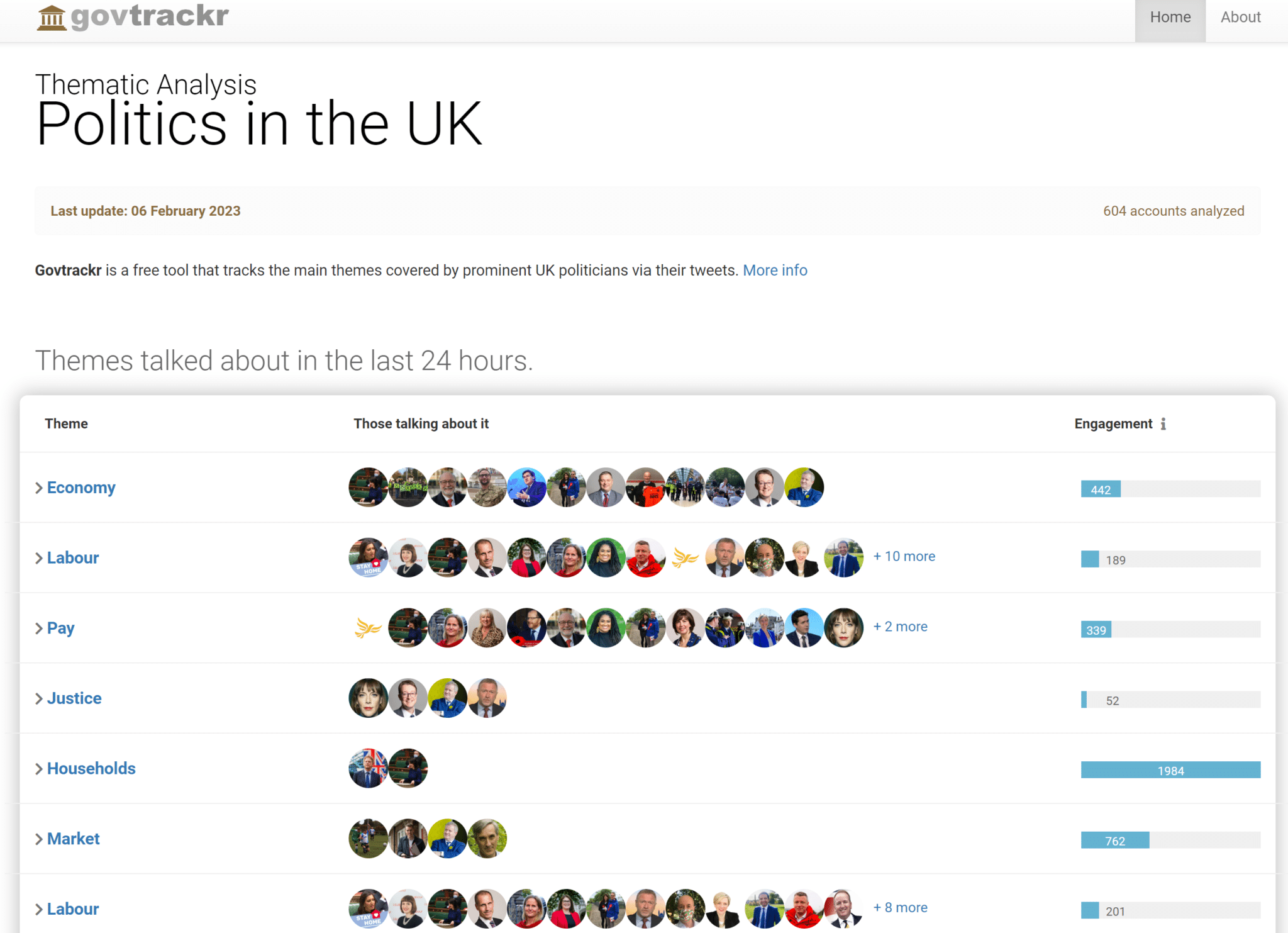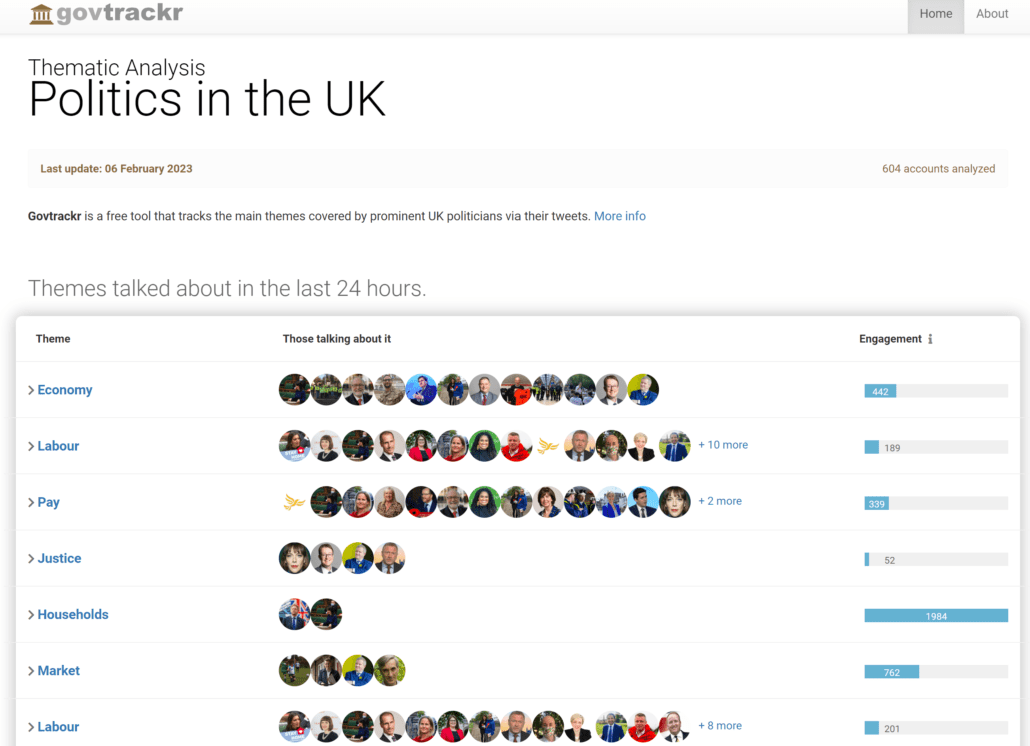 Understanding themes and topics has many uses in society and online. Not just for SEO. This MVP demonstrated that, and we certainly won't be throwing away the code any time soon. It leverages how important InLinks is as a technology. We never planned to turn GovTrackr into a paid tool, but the underlying ideas would have been powerful in more commercial markets.
What else can InLinks do beyond Govtrackr?
Market Trend Data
InLinks will continue to group topics by "interest level" using its Market Trend technologies. This does not use Twitter as a data source… we always knew that the Twitter API was of dubious reliability. If you want something independent of Google trends to assess the world's engagement around any topic, we'll keep that going as proof of concept for now.
Protecting the Public from False Pharmaceutical Claims
Most people will not know that InLinks also has a stake in Zen Intelligence LTD. This innovative company works in the highly regulated environment of pharmaceuticals. The underlying algorithms, powered by modified InLinks code, help the pharmaceutical company avoid over-selling their products to the public online.
Content Planning by Topic Cluster
Our Content Planner is built into the primary tool now, including the free tools to a point. Knowing what to write about next has never been easy for SEOs. But now InLinks can group your existing site content into topic clusters and then find semantically close topics that you should be talking about more prominently in your content. It is a far sounder approach than using keywords, as words can have multiple meanings – not all of which are relevant to your site's proper topic focus.
So many more possibilities. Our API remains available.
There is a lot more that we can do with our technology – some of which we are actively working on. If you think outside the box, you are welcome (of course) to try out the InLinks NLP API. It isn't free and won't replace Twitter data. But it is reliable and fully funded.