Content writing is something that I fell into. Having always been a writer of some sort in previous jobs, my role had always been more creative, which we will get to the difference in just a second. But, writing content for SEO was a whole new world for me, and once I discovered it, I loved how the data and the creativity met in the middle to form the content. Finding the right copywriting courses is only a part of the journey.
I've been writing for nine years now, almost ten. I can say that my writing style has changed a lot, and it is true what they say, that the more you write, the better you get, but the more you read helps as well. Now, that doesn't have to be reading trend reports and frantically researching the latest algorithm update, although that knowledge helps. Instead, it is getting your hands on whatever reading material you find interesting. That could be novels, or it could be a memoir, a magazine or an online blog. It's the reading that counts.
So, onto the nitty-gritty, what does it take to be an SEO content writer and the routes you can take to get there?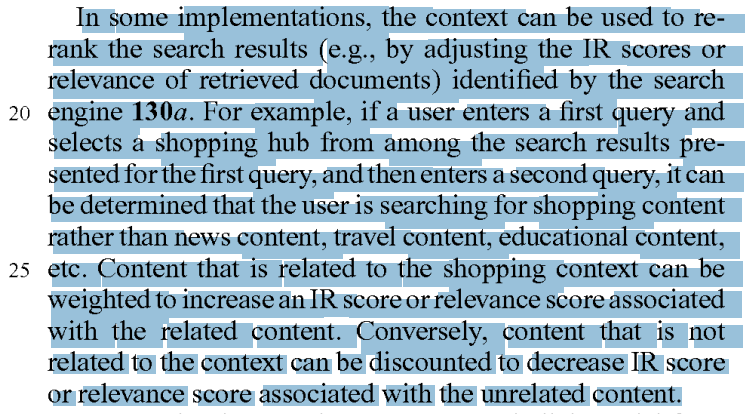 Creative writing versus content writing
Let's start here, shall we?
There is an overlap between the two, that's for sure, but creative writing and content writing are ultimately two different skills. You wouldn't ask an SEO content writer to write a radio script, and vice versa, unless they had experience in both fields. Creative writing is, well, more creative. There is more room for imagination and storytelling, think articles, long-form content, email newsletters and radio scripts, that kind of thing, and more generalised marketing activities.
Content writing blends the data and the creativity; it uses topics that are being searched for to answer queries and questions on websites so that the searcher or the customer can find their answer. SEO content writing is also a considerable aid in getting seen on Google; the higher up the rankings, the more likely to click. You know the score.
The difference is slight, but it takes time to craft both disciplines. Of course, you can be good at both of them with time and commitment, but copywriters often pick one area to focus on, particularly early in their careers.
Why do you need SEO copywriting courses?
We have kind of covered this off, but SEO content is a big part of the overarching SEO strategy for the avoidance of doubt. Fresh and engaging content helps with the ranking efforts, so long as it is written and produced in line with the search intent you are trying to rank for.
This often means you're working in a team with other SEOs, to pull the different elements of the SEO strategy together, and potentially some tech humans, too. As a result, there are a lot of plates to spin and a lot of boxes to tick.
That being said, SEO content writing is not a box-ticking exercise. It needs to make people feel and make an impact. We are no longer writing for Google; we are writing for humans.
How to write SEO friendly content?
So, humans are our audience, but how do you write SEO friendly content?
Well, we need to make sure that we have a clear view of who we are writing to, and this is where the tone of voice of the business comes into play, but more on that another day.
SEO friendly content needs to strike that chord and that emotional connection with your audience, but it also needs to hit those benchmarks for Google.
There are different ways you can do this and achieve those markers. For example, you could use a tool such as InLinks to make sure your content is hitting the spot, and SEO plug-ins like Yoast can give you that nudge and reminder to go through and check your topics throughout the piece.
Most of all, you need to have a strategy in place.
How to create a content strategy for SEO?
A strategy is a guide, a help and an aid in writing SEO content. It will help you structure your pieces, hit those benchmarks, and write consistent copy across the business and the SEO work.
Different avenues may factor into the strategy, such as web pages, blogs, backlinks, and the technical side.
As a copywriter, you are unlikely to pull the entire strategy together, but you may need to lend an ear and advise on the copy side of things.
You want to do your research beforehand, and Google Keyword Planner or Google Trends are both excellent, free resources, straight from the horse's mouth, so to speak.
Researching your topics and the things you're going to speak about, combined with competitor analysis and looking into the low hanging fruits on your website (the stuff you could easily rank for), will give you the bones and the start to a strategy.
If you are in charge of the copy side of things, focus on writing for humans, and write for Google second, and focus more on writing around topics than keyword cramming, as it just doesn't work anymore, and it doesn't sound very human, either.
What copywriting courses are available?
Inlinks has written a highly acclaimed Content Writing course for SEO which is entirely free to take on Udemy.
If you are a copywriter or an aspiring copywriter looking to write more SEO content, there are several things you can do.
Number one is to practice. Write daily, and practice your skills, maybe even work on some spec work if you haven't got paid SEO content writing work coming in, and refine the skills you have while growing new ones too. Or, you could even start your own blog.
Next up, you should read. I mentioned it earlier, but it gets an honorary mention again. Read whatever lights you up and will get you turning those pages or scrolling down the screen, as it will most certainly, make you a better writer. You may even find yourself reading other SEO copy; it happens.
You can take a course as well. For example, the Udemy course 'Entity SEO for Content Writers' gives you a good insight into how to structure your plans and how to actually write for SEO, with plenty of tips in there and things you can action as you go. InLinks is used in the video, but you can also use other software alongside it.
Now, I will say that I have absolutely no formal qualifications in copywriting. I didn't go to university, I started my first full-time job at 18, and I have worked in media, agencies, in house, PR, and now I have my own agency. Qualifications aren't always necessary if you do the work and you stand out. I don't have a degree in English, but I do make sure I have the right tools at my fingertips, and Grammarly is a must for anyone working with words.
If you're passionate about writing, explore SEO content writing. Don't lose sight of your creativity and make sure you can weave that into your work, and utilise the excitement of working with tone of voice.
SEO content is a vital part of SEO, and that is only ever going to grow in importance. So, gain the skills now, and get ready to implement them.
Learn more about the Free Inlinks Entity SEO Course for Content Writers.
https://inlinks.com/wp-content/uploads/2021/04/image-26.png
912
1878
Molly Gould
https://inlinks.com/wp-content/uploads/2022/10/White-png-300x60-1.png
Molly Gould
2022-01-05 13:05:01
2022-01-05 13:05:04
Copywriting courses