Entity SEO Tools Reviewed
We decided to take a new approach to SEO Tool Reviews in this post. Specifically, we decided to analyze the entities and knowledge graphs around digital marketing or SEO Tools that we think might use NLP or Entities in their approach or which we have heard our users mention when saying what they use now.
By running the audit tool to create a brief around the phrase "[Tool name] review" we are able to very quickly see the main topics that reviewers of these tools think are important.
Let's start with Inlinks itself, and describe what we see, then move on to the competition.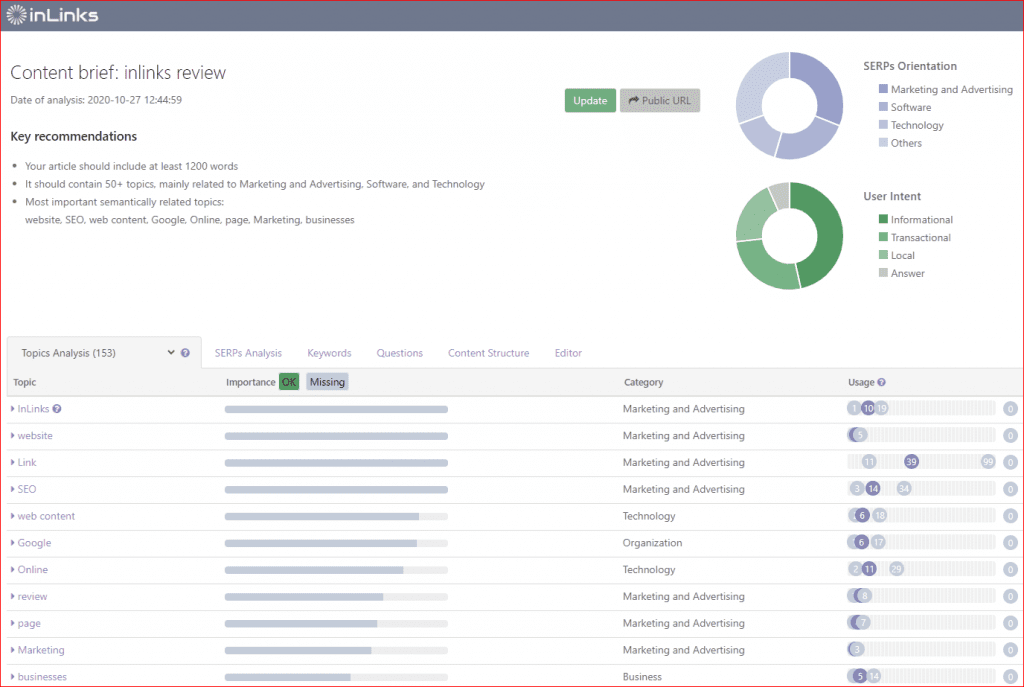 The screenshot shows that "inlinks" as a word is in fact directly related to an entity. Unfortunately, it is a synonym for "Backlinks" rather than an entity in its own right. The public-facing audit the is shown in this report does not let you drill into the entity itself, but InLinks users get to see this semantic synonym because the word in the attached image is linked to the Wikipedia page that it is associated within this context. Something for InLinks to work on in the fall of 2020!
By comparing the topics in this image with those of the competition, we can start to build up a picture of how other tools differentiate themselves – at least in the eyes of reviewers. Here is a much more in-depth way to compare two knowledge graphs. For now, we are interested in comparing these headline topics.
Most important semantically related topics:
website, SEO, web content, Google, Online, page, Marketing, businesses
Content Brief. and see the full Surfer SEO Review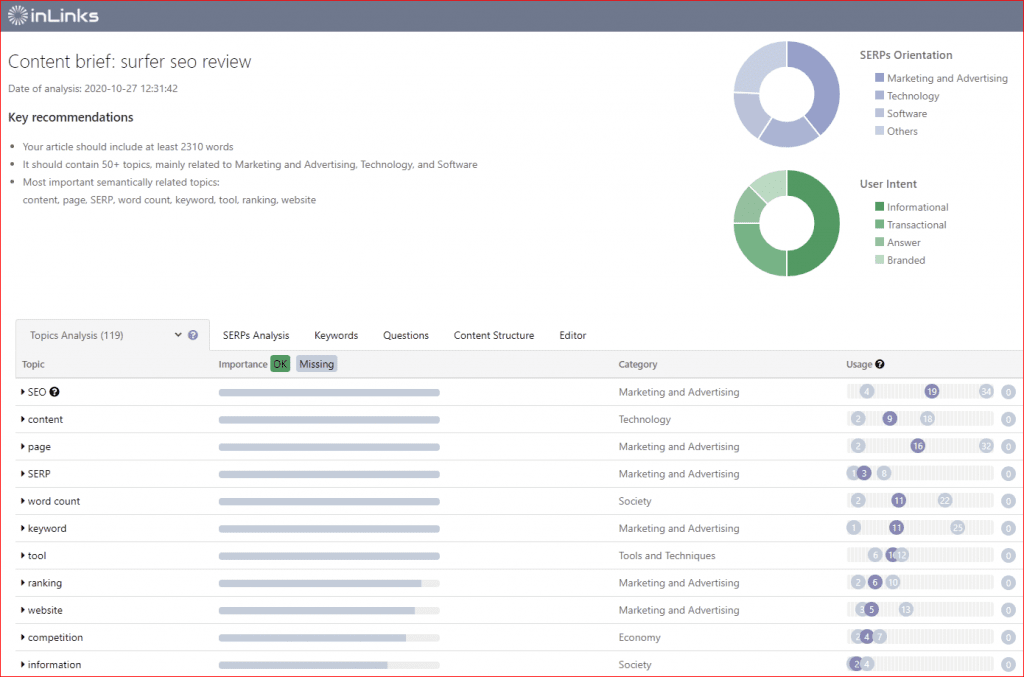 Most important semantically related topics:
content, page, keyword, word, Google, SERP, data, search engines
You can also see a full review of Sufer SEO (vs Inlinks)
Wordlift Content Brief and Full Wordlift Review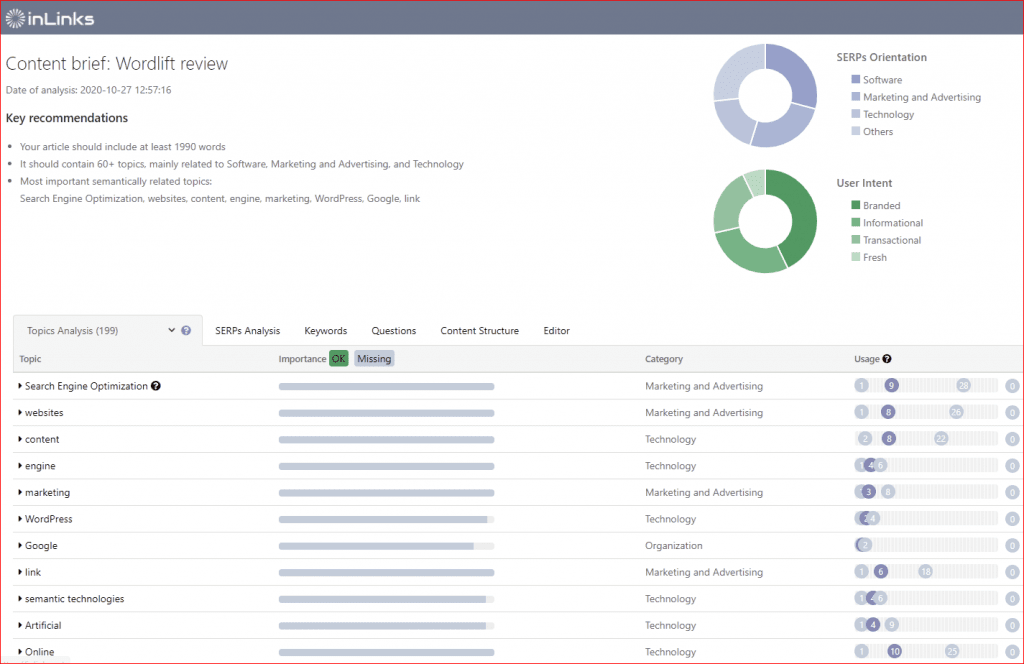 Most important semantically related topics:
Search Engine Optimization, websites, content, engine, marketing, WordPress, Google, link
Frase Content Brief and Full Frase.io Review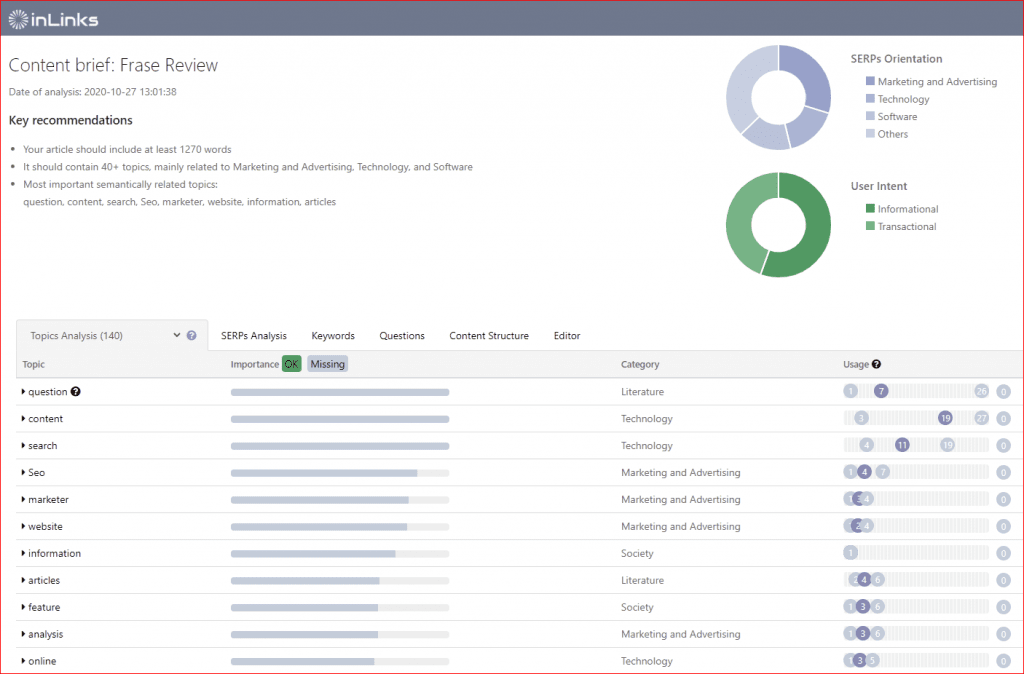 Most important semantically related topics:
question, content, search, Seo, marketer, website, information, articles
You can also see a Full Frase.io Review here.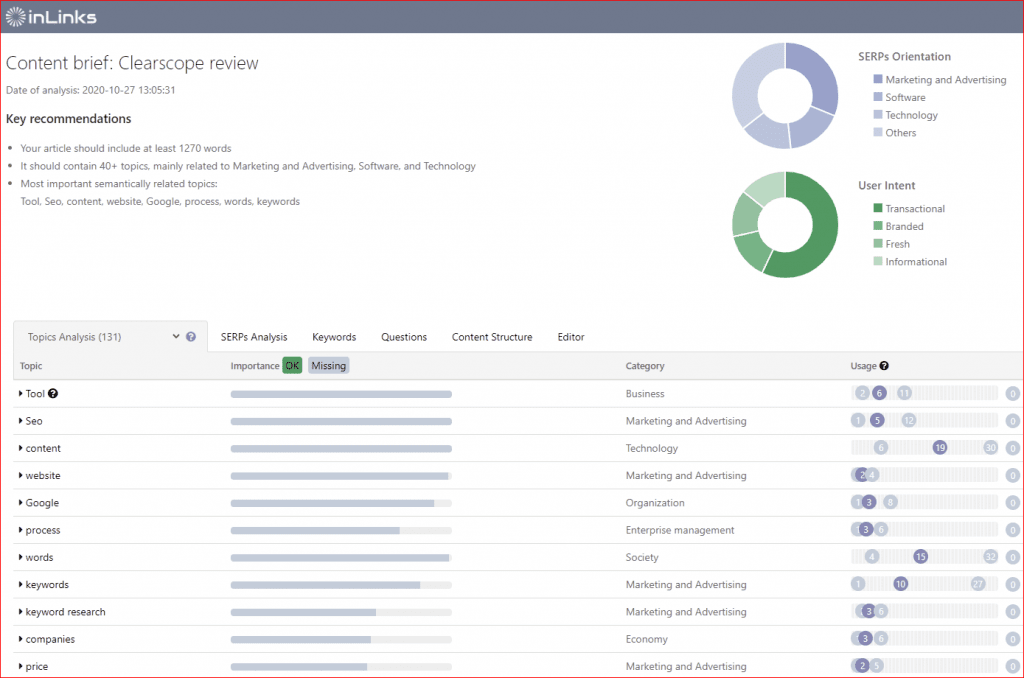 Most important semantically related topics:
Tool, Seo, content, website, Google, process, words, keywords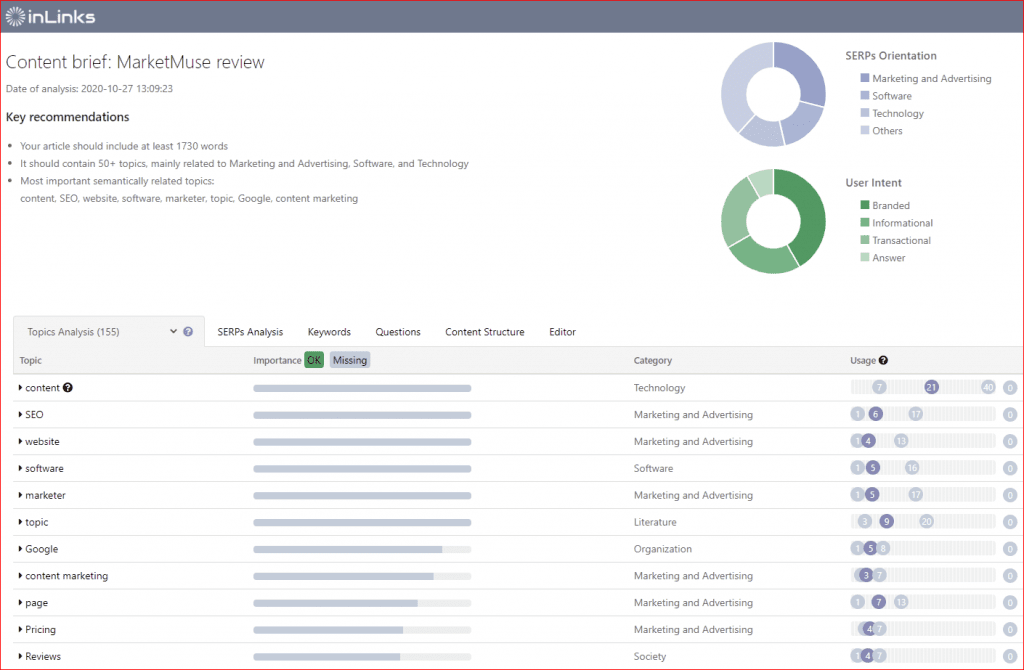 Most important semantically related topics:
content, SEO, website, software, marketer, topic, Google, content marketing
Full Review of Marketmuse vs Inlinks here.
How can we use these insights? (and how can you?)
As time goes on and when resources allow, we should be able to start looking with more granularity at how we stack up against other players in our world of entities and topics. As we do, we can start going into more depth on topics like "Inlinks vs Surfer SEO"… and you can do the same in your niche… but right now I can get a simple overview of the space Inlinks occupies by turning those main topics into a word cloud. I used Wordle.net: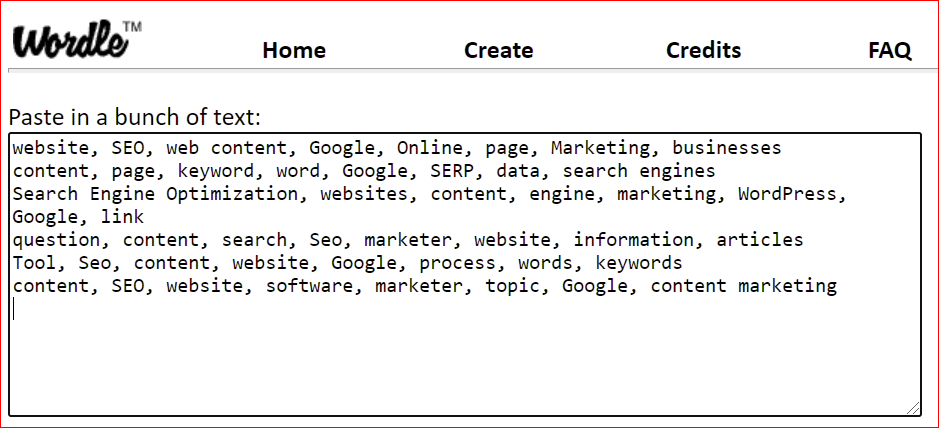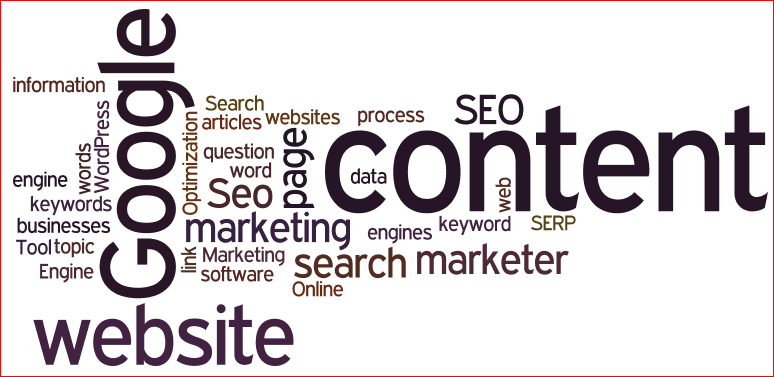 Now, THIS is interesting! (At least to a geek like me). In a matter of half an hour or so, I have looked at and audited what reviewers are saying about our own software and a bunch of 5 other tools operating in and around our space. That means I have InLinks has run its NLP program over around 60 web pages… not necessarily of the sites themselves, but of people (or other tools) reviewing those tools. I have then aggregated the main underlying topics in the reviews and created a word cloud of entities.
I also know that these entities all have a Wikipedia page. Because we were analyzing at a topic level, not a keyword level, we should have ironed out the exact match problem that other tools have when comparing content.
These topics look pretty much what I need to focus on to make headway in my space.
https://inlinks.com/wp-content/uploads/2022/10/White-png-300x60-1.png
0
0
Dixon
https://inlinks.com/wp-content/uploads/2022/10/White-png-300x60-1.png
Dixon
2020-10-27 13:53:25
2021-10-02 16:57:24
Entity SEO Tools Reviewed